Join Our Team!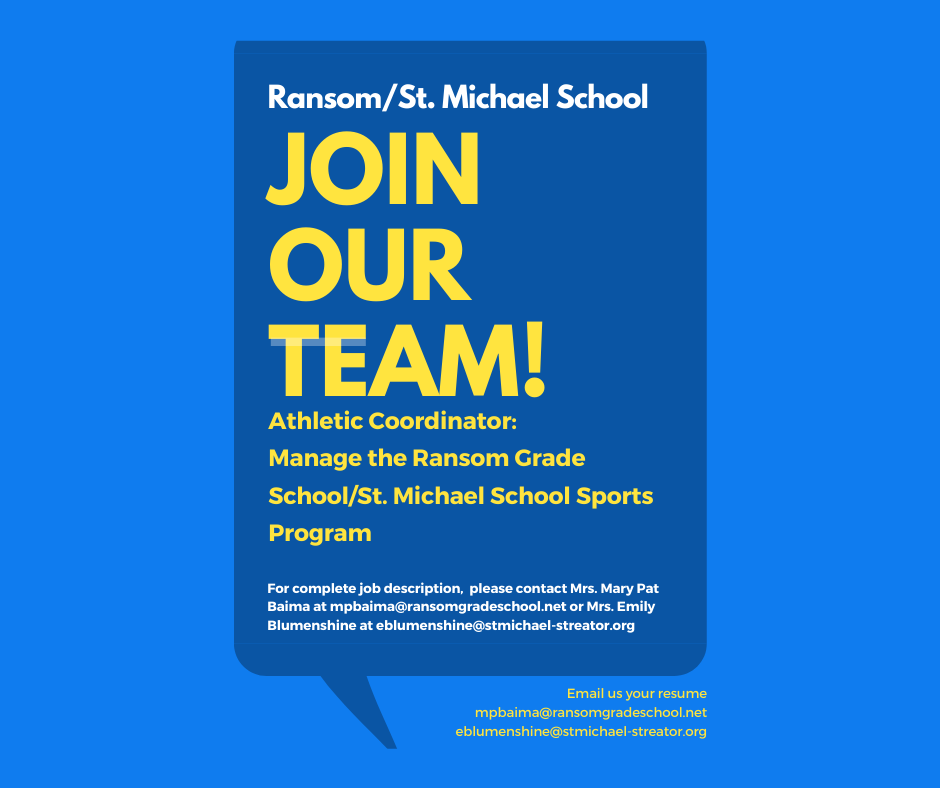 May 19th Newsletter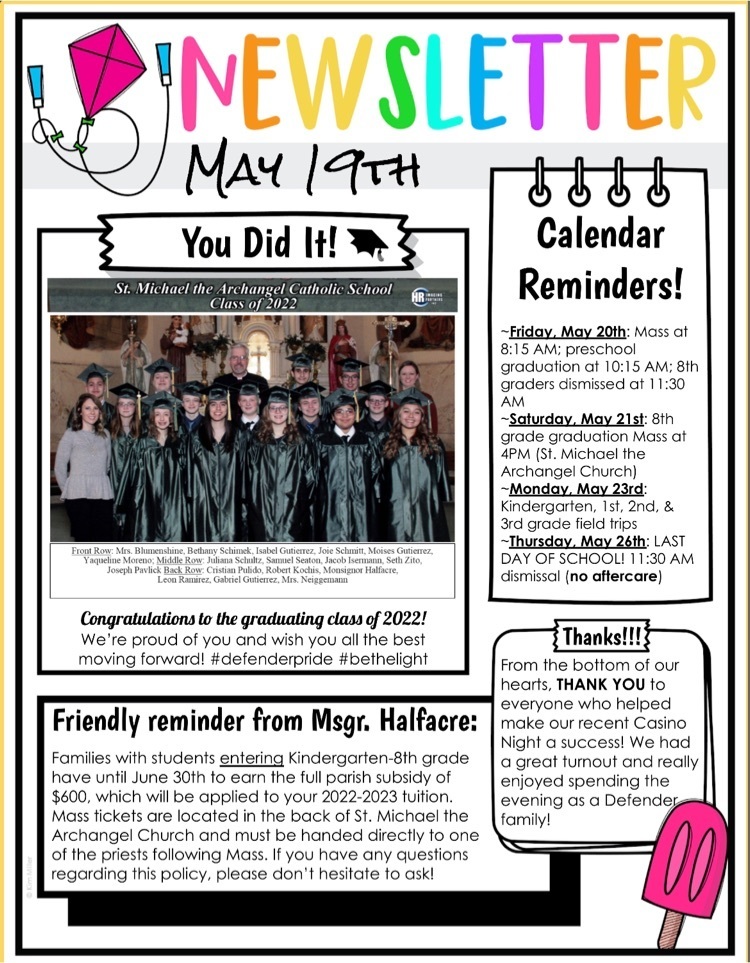 May 12th Newsletter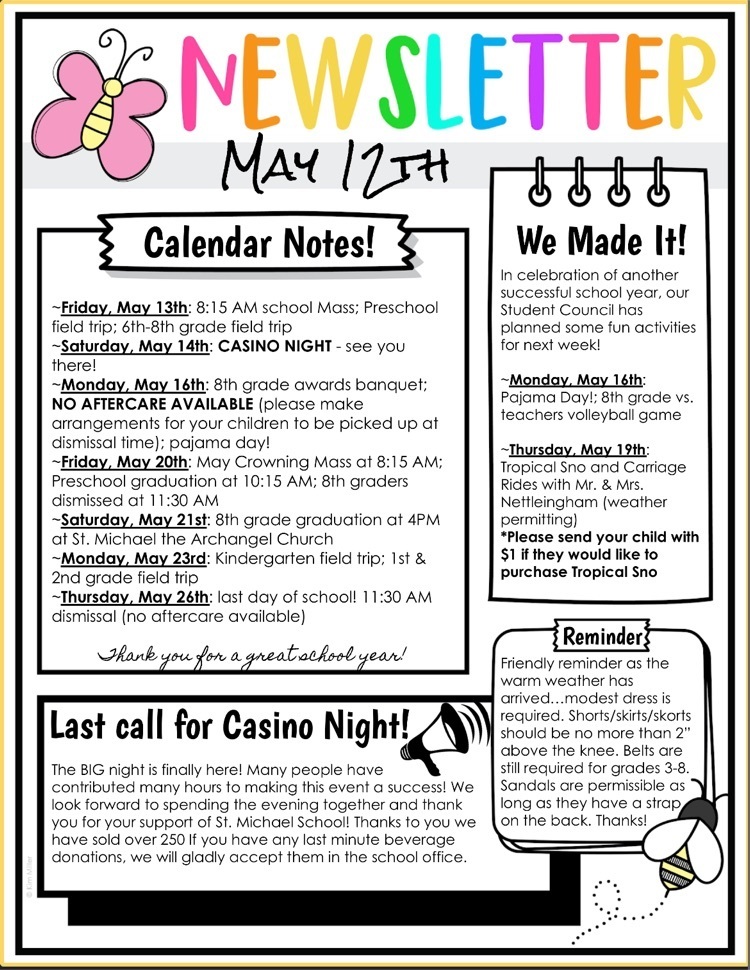 May 5th Newsletter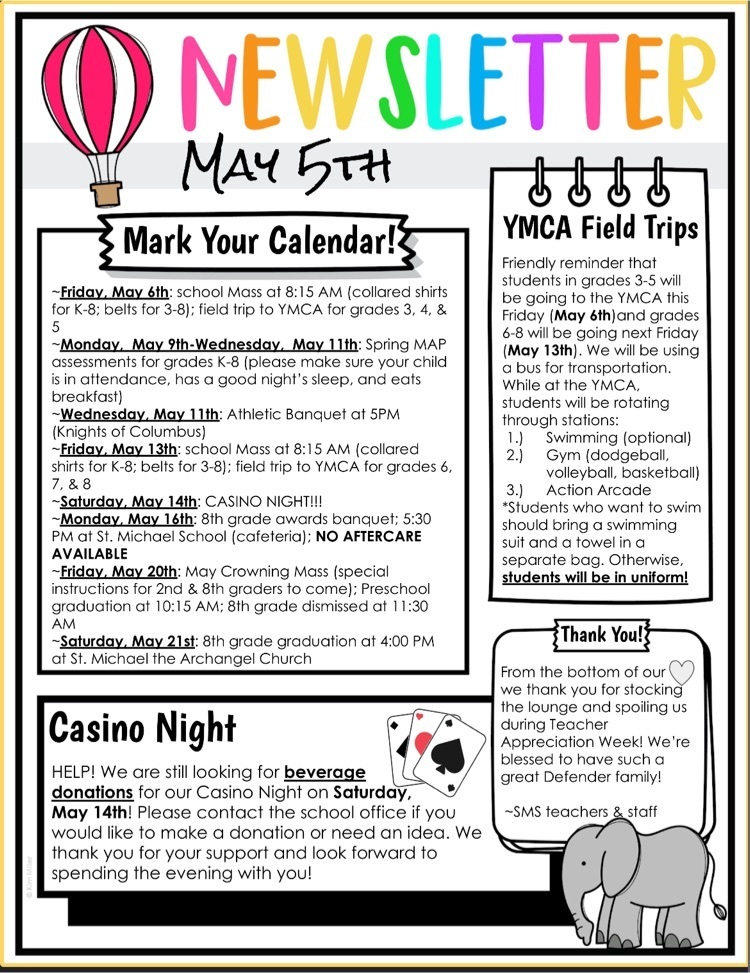 You can bet on St. Michael School! Casino Night is right around the corner and we're so excited to spend the evening together in support of our school!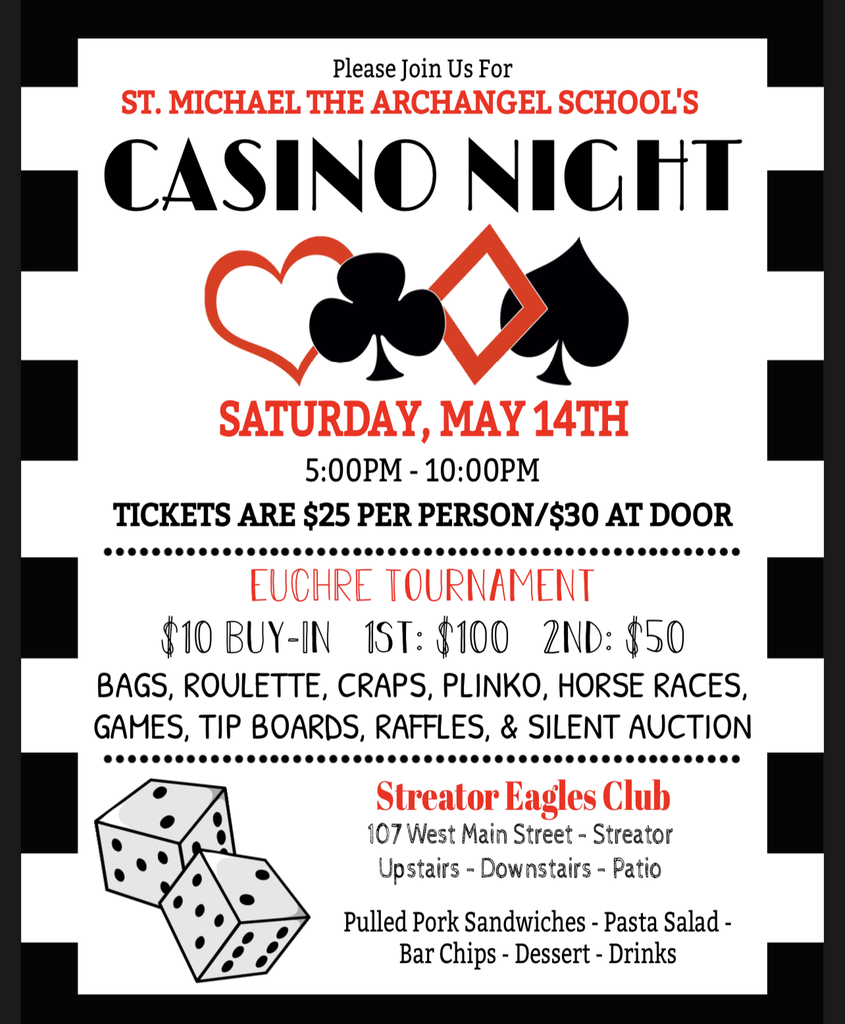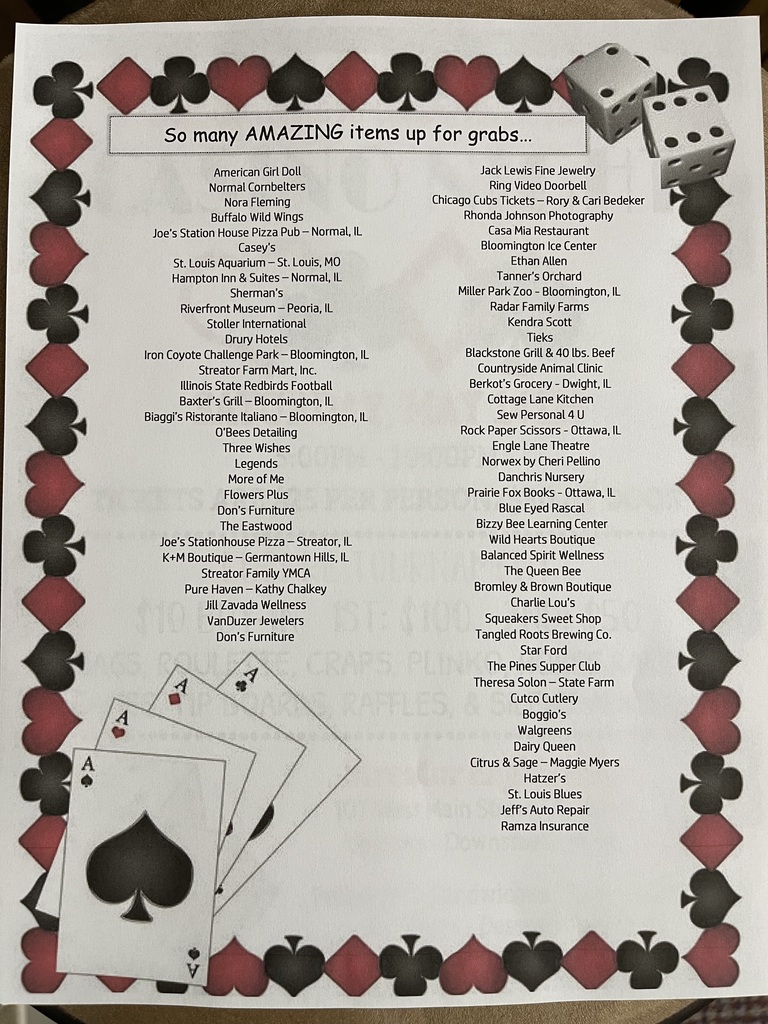 April 28th Newsletter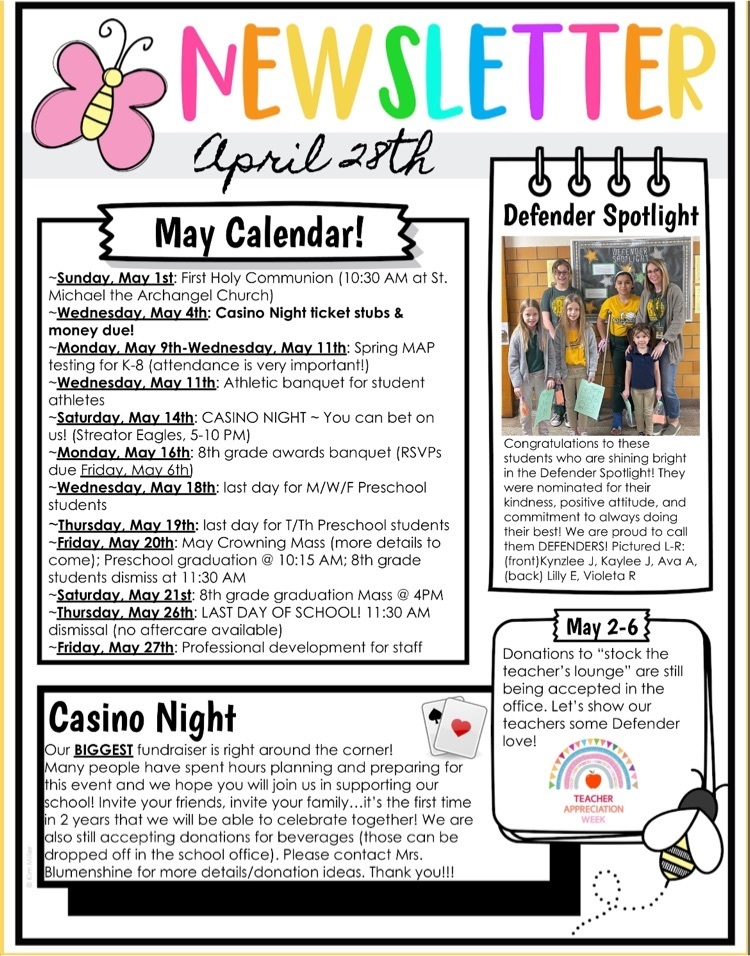 Who's going to take a chance to support St. Michael School?! This will be our major fundraiser of the year and we hope to see you there! Tickets are available through any St. Michael School student or the school office. (Ages 21+).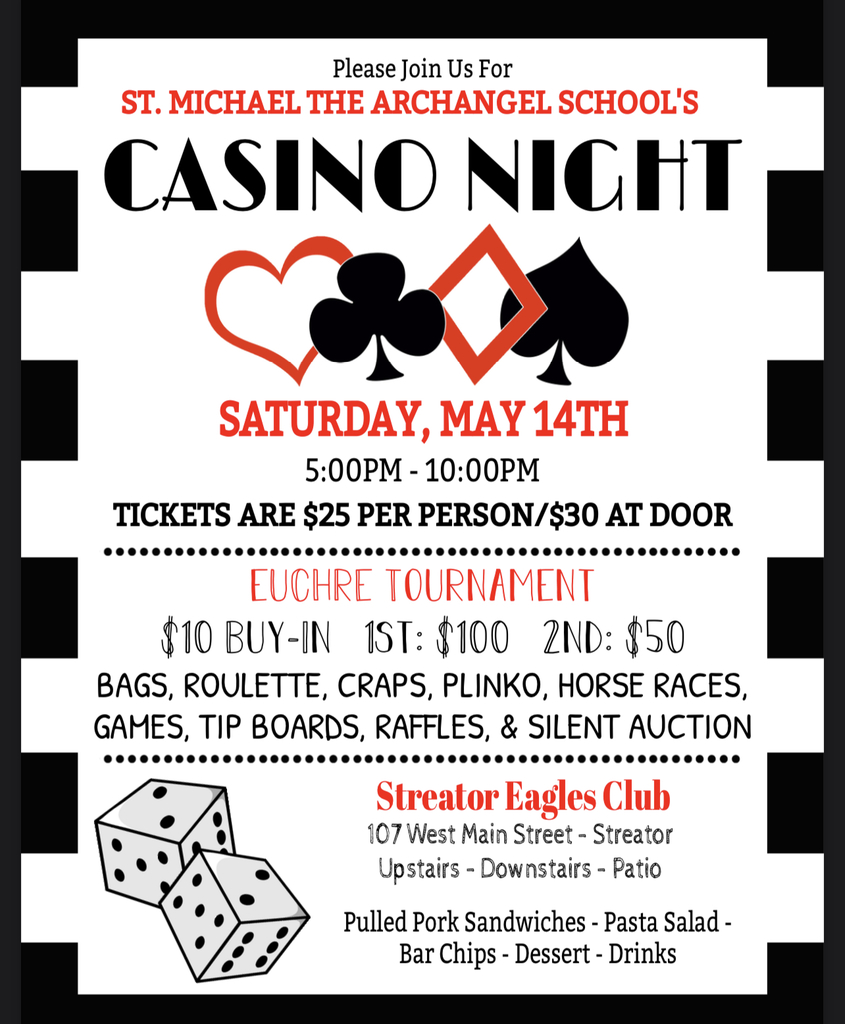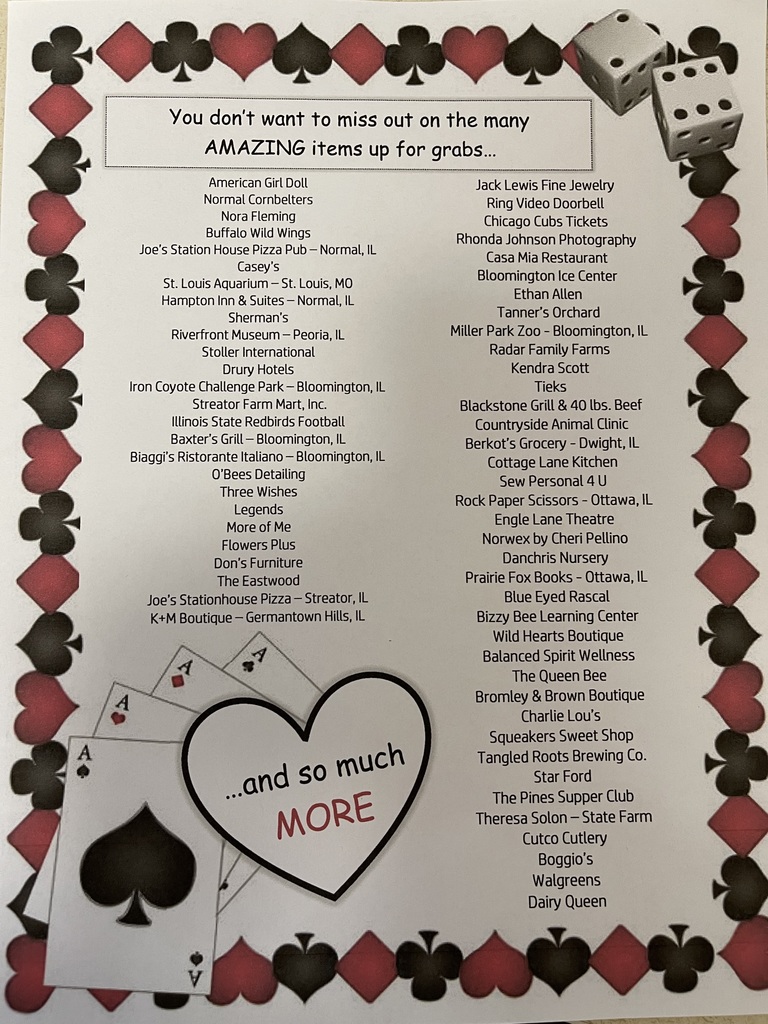 April 7 Newsletter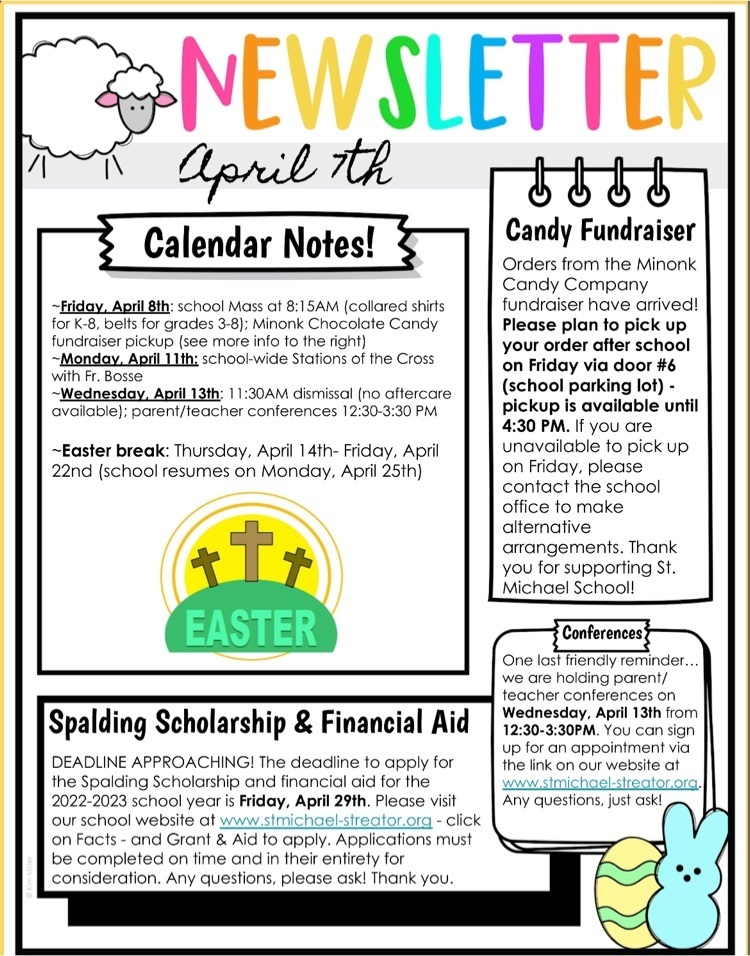 New faces shining bright in the April Defender Spotlight! Congratulations to these students who were nominated for being positive role models, exhibiting determination, and for greeting each new day with a smile! We're proud of you! L-R: Valeria, Clayton, Diesel, & Alexa.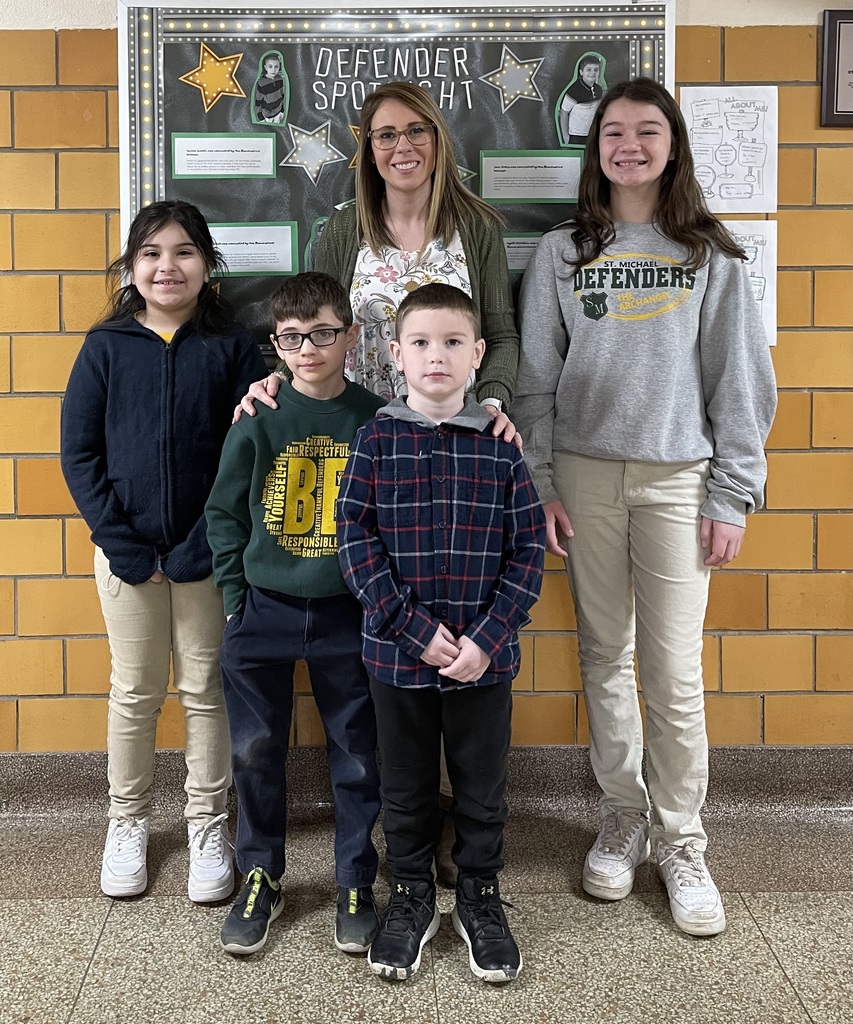 March 31 Newsletter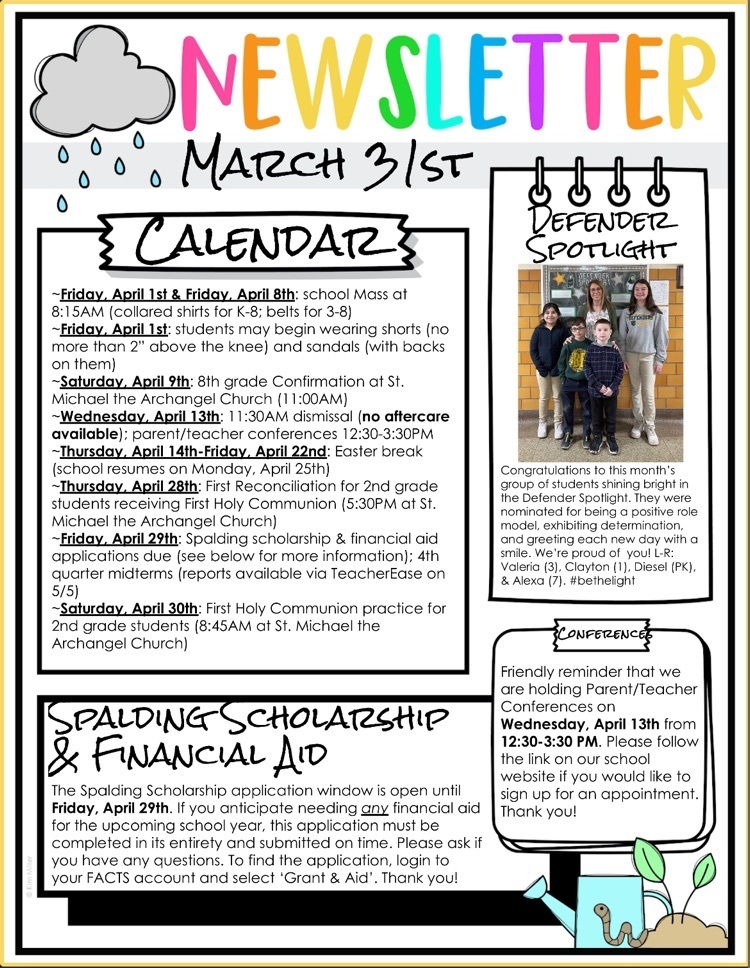 March 24 Newsletter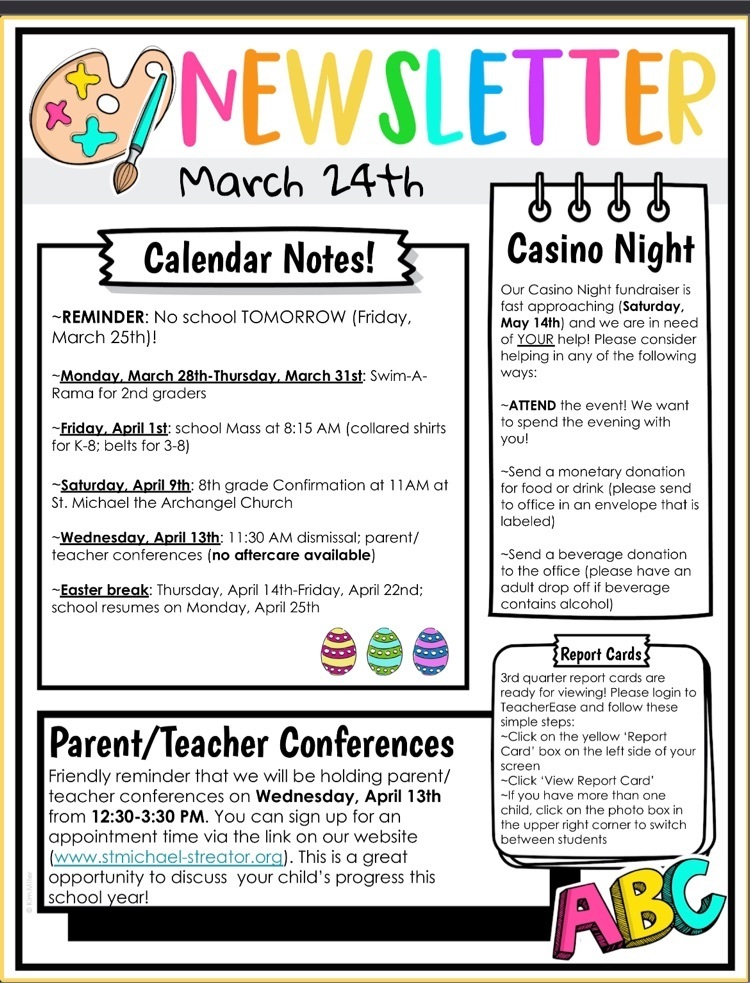 March 17th Newsletter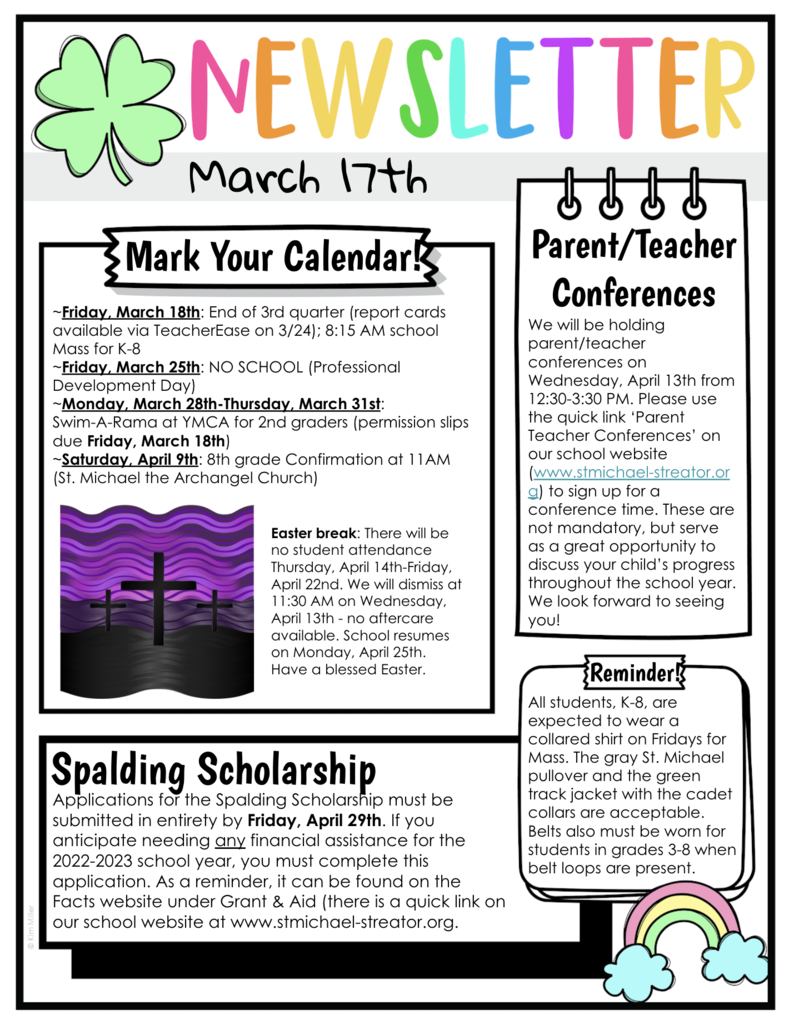 March 10 Newsletter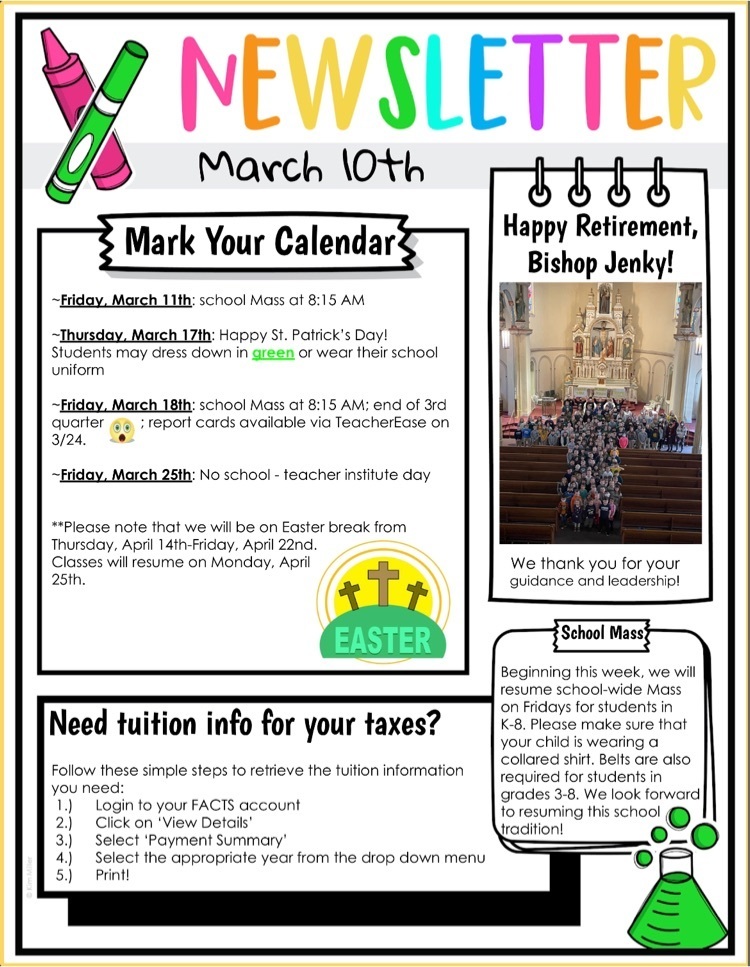 Check this out!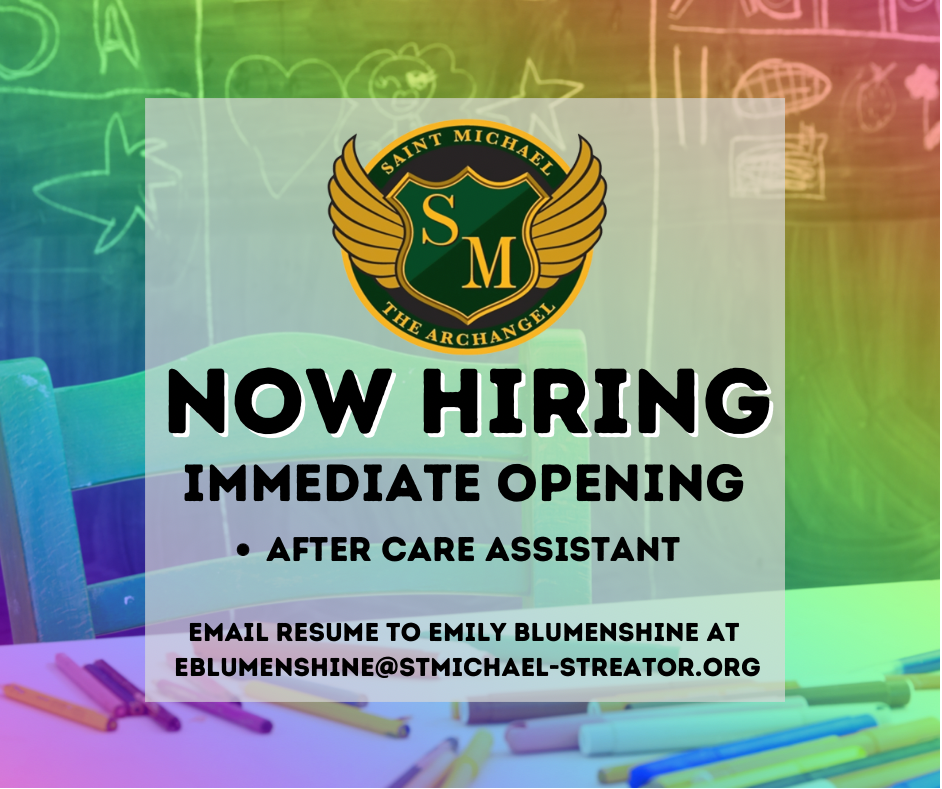 March 3 Newsletter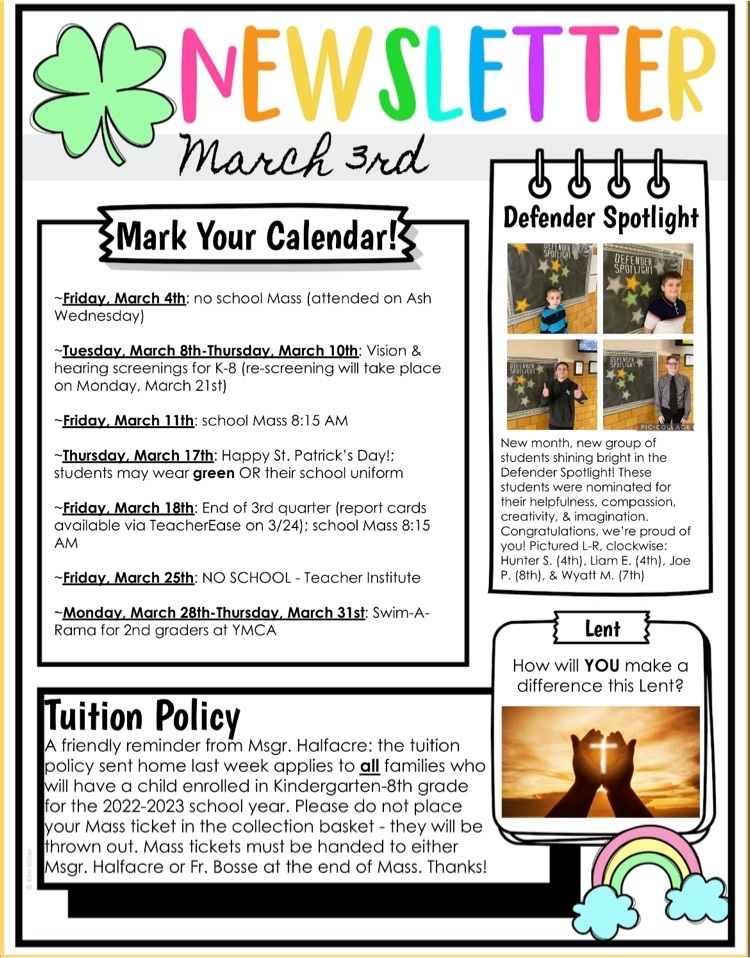 TONIGHT IS THE NIGHT! Take a night off from cooking and join us for dinner! $13/meal for dine-in ~ $14/meal for carry-out and delivery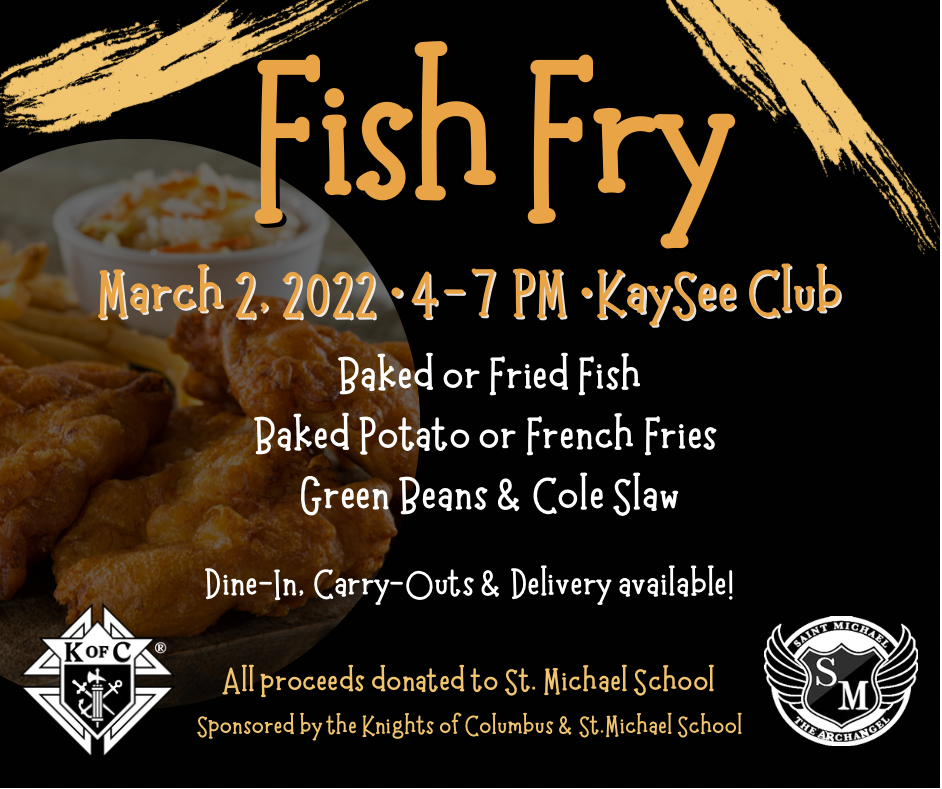 New month, new group of students shining bright in the Defender Spotlight! These students were nominated for their helpfulness, compassion, creativity, and imagination. Congratulations, we're proud of you! Pictured L-R: Hunter (4th), Liam (4th), Joe (8th), & Wyatt (7th).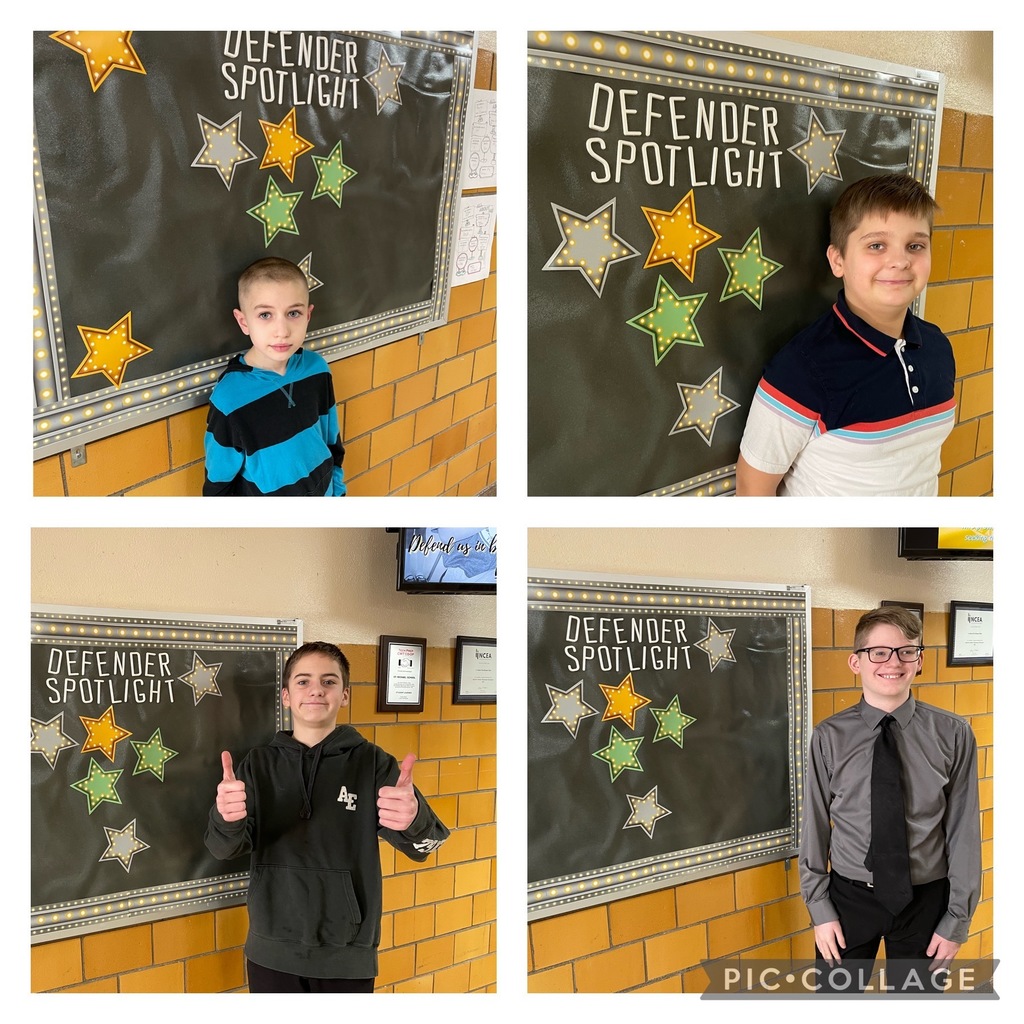 Reminder! You have dinner plans this Wednesday! We hope to see you there! Dine-In/Carry-Out: $13/meal Delivery: $14/meal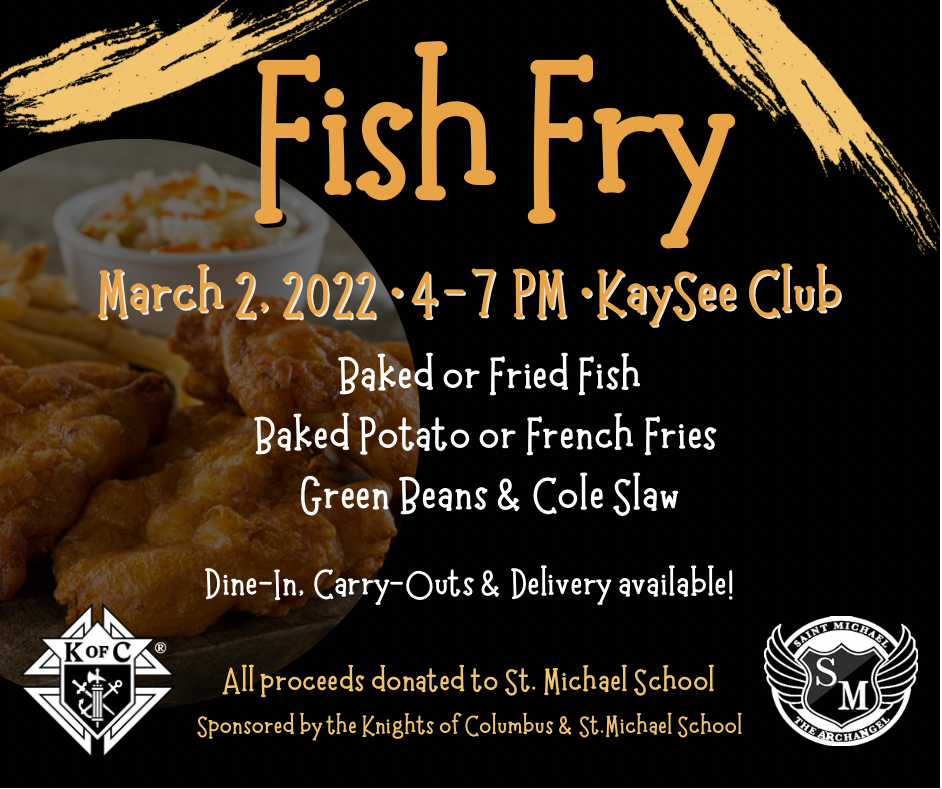 February 24 Newsletter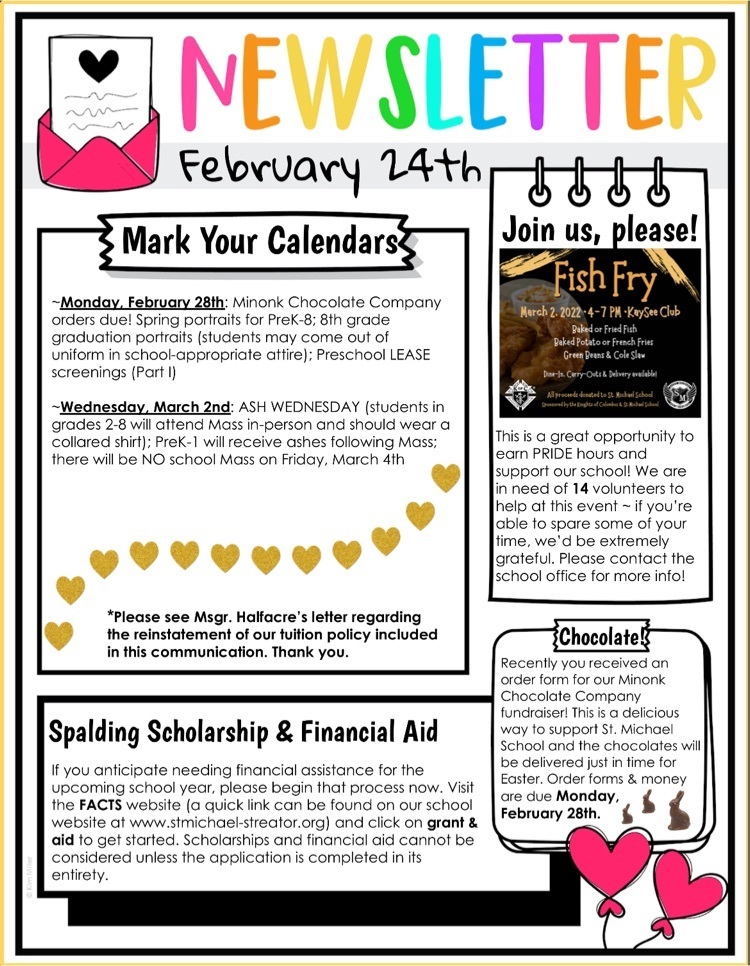 Ash Wednesday Fish Fry ~ we hope you can join us!