May 11th Newsletter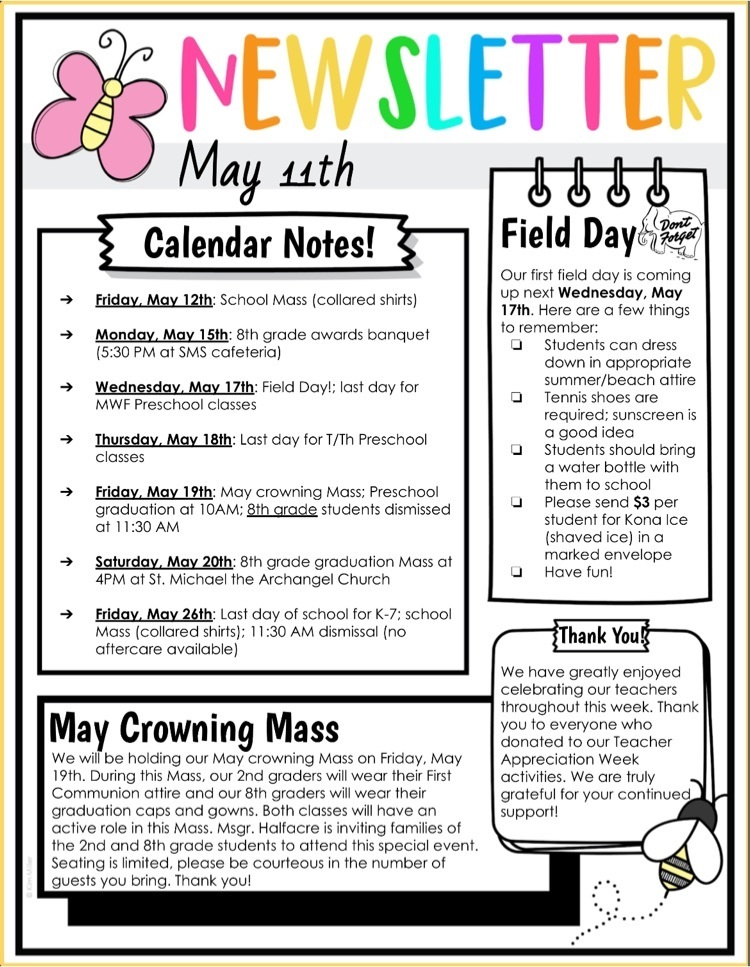 May 4th Newsletter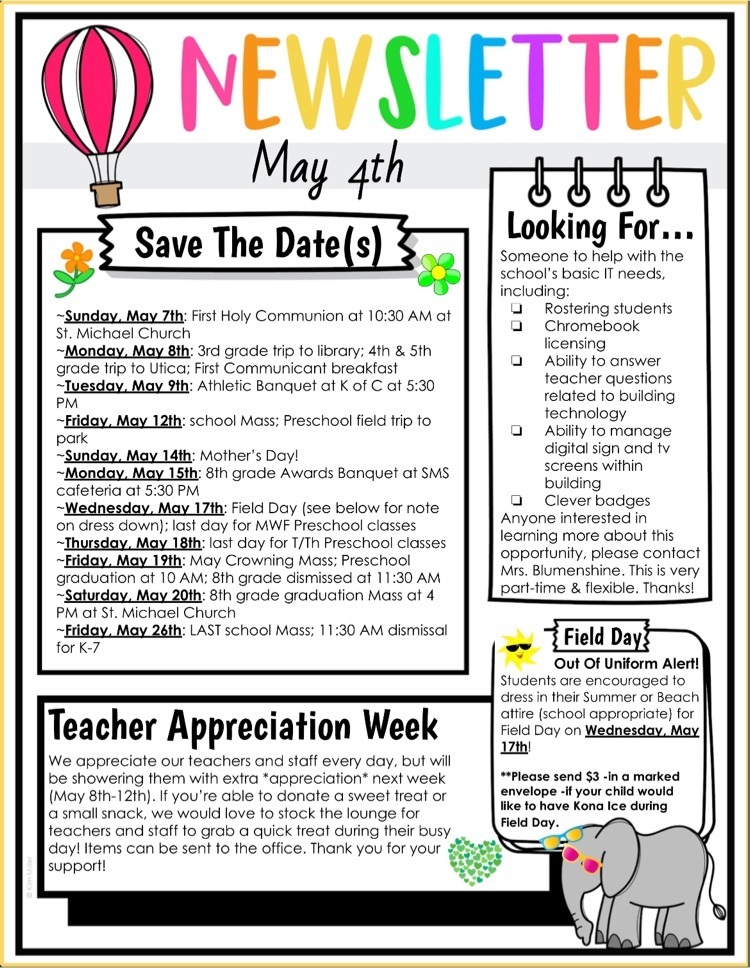 April 27 Newsletter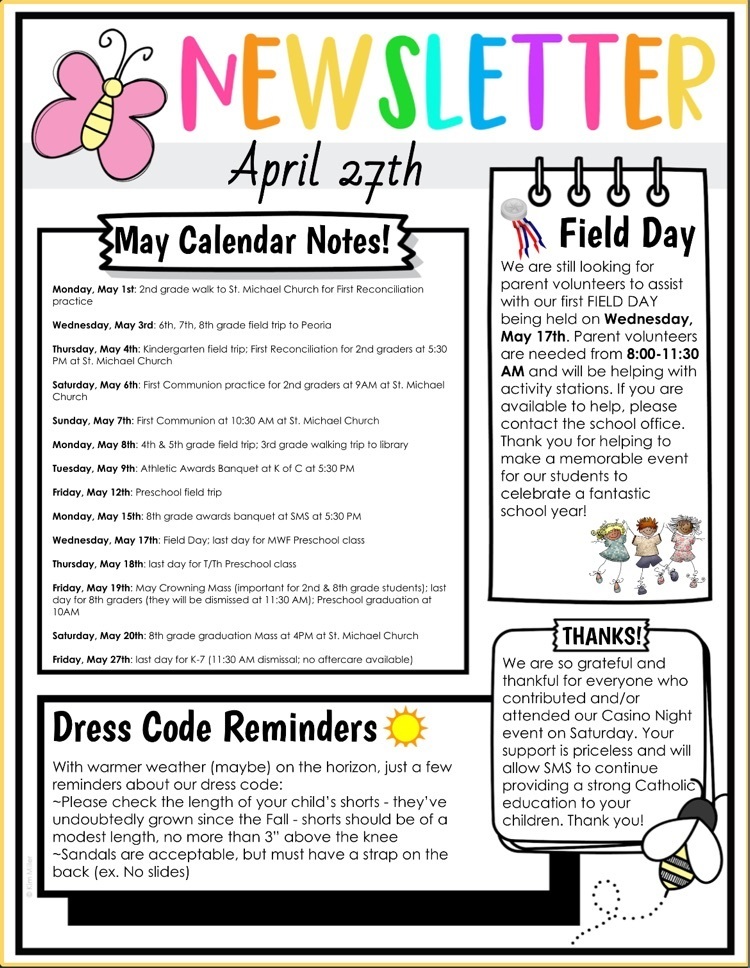 April 20th Newsletter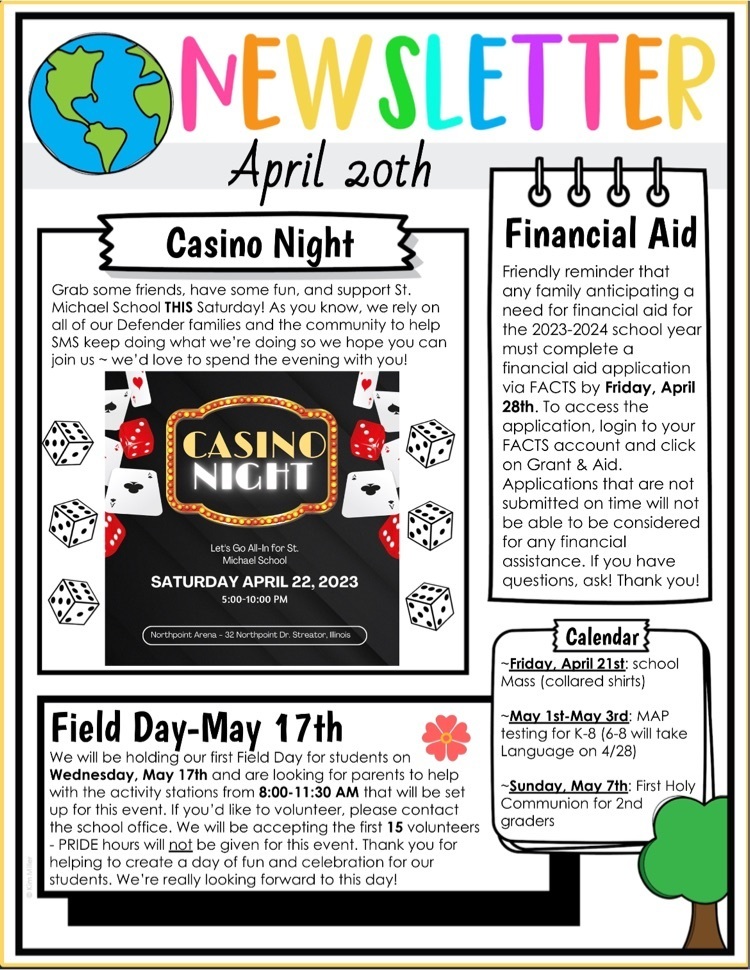 The countdown is on...Casino Night is this Saturday and we hope you are planning to join us! We thank you for your continued support of St. Michael School!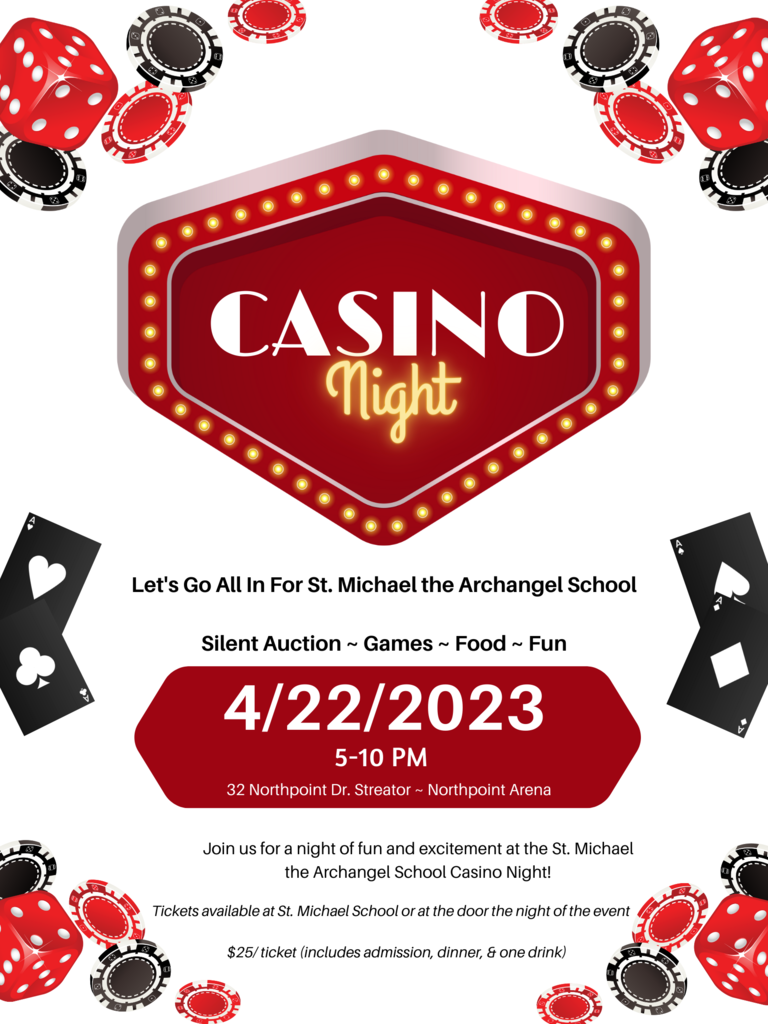 March 30 Newsletter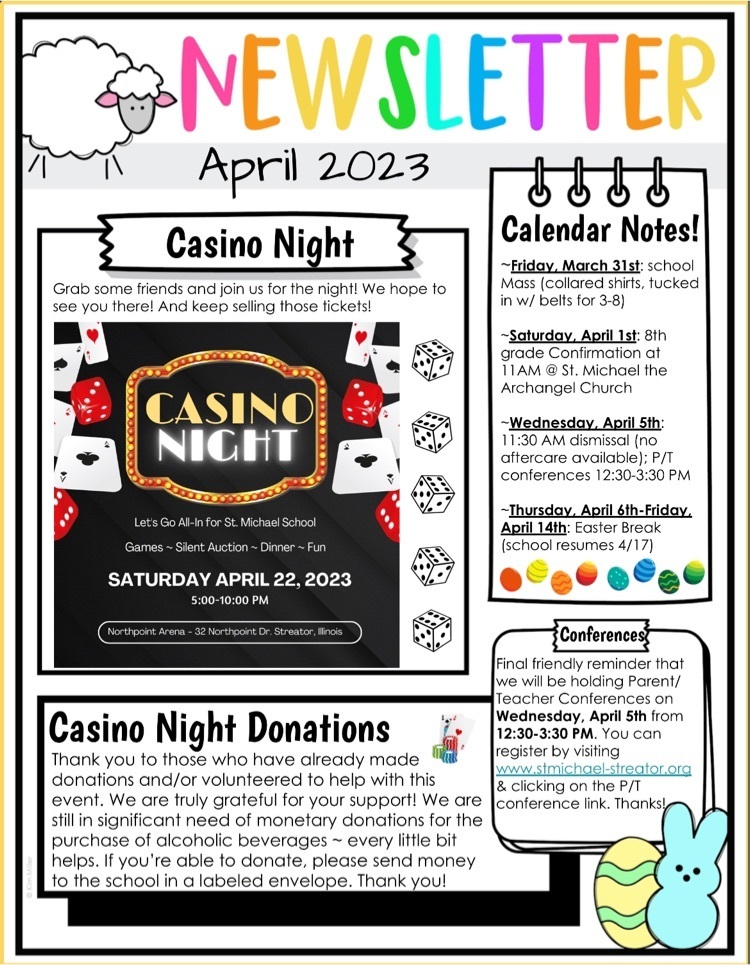 March 23 Newsletter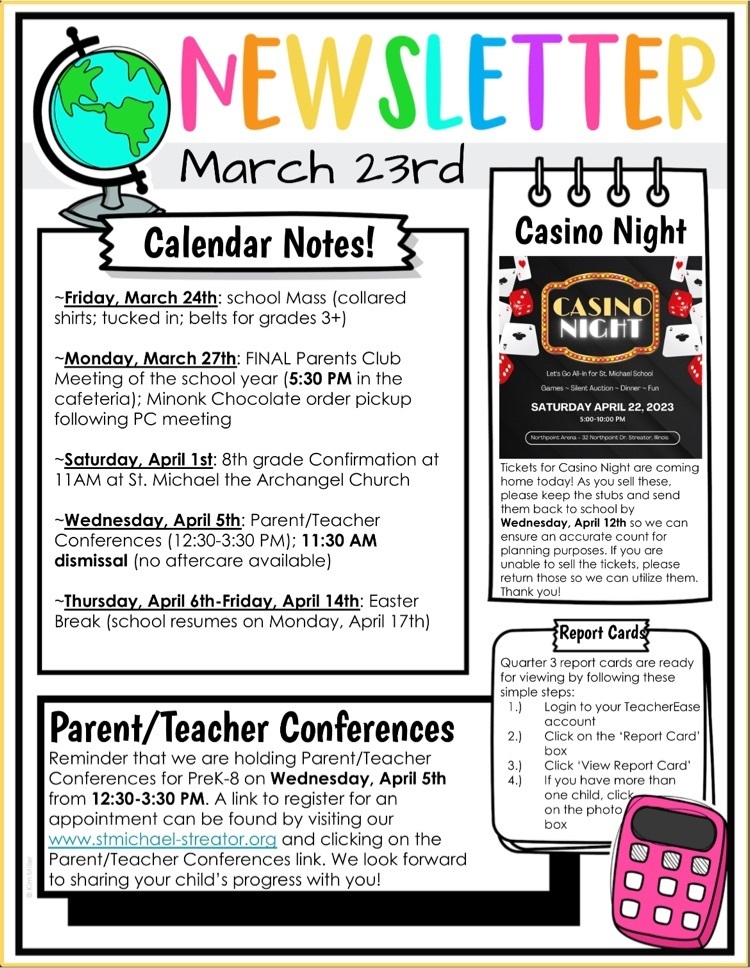 Spread The Word ~ Join Our Team!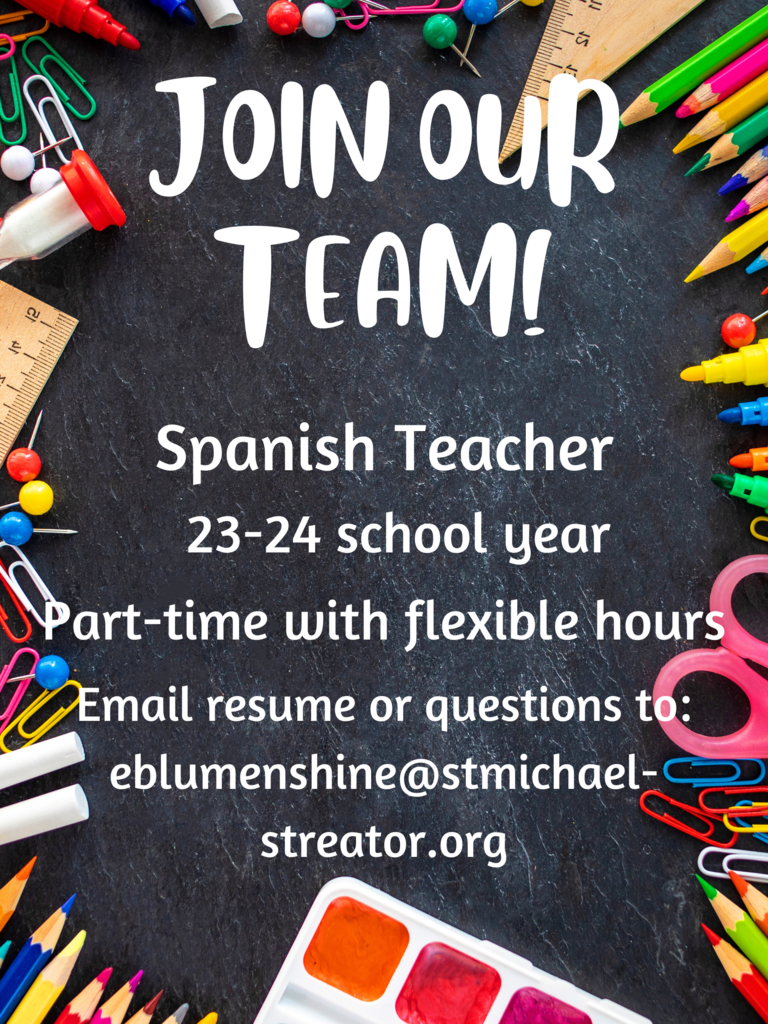 March 16th Newsletter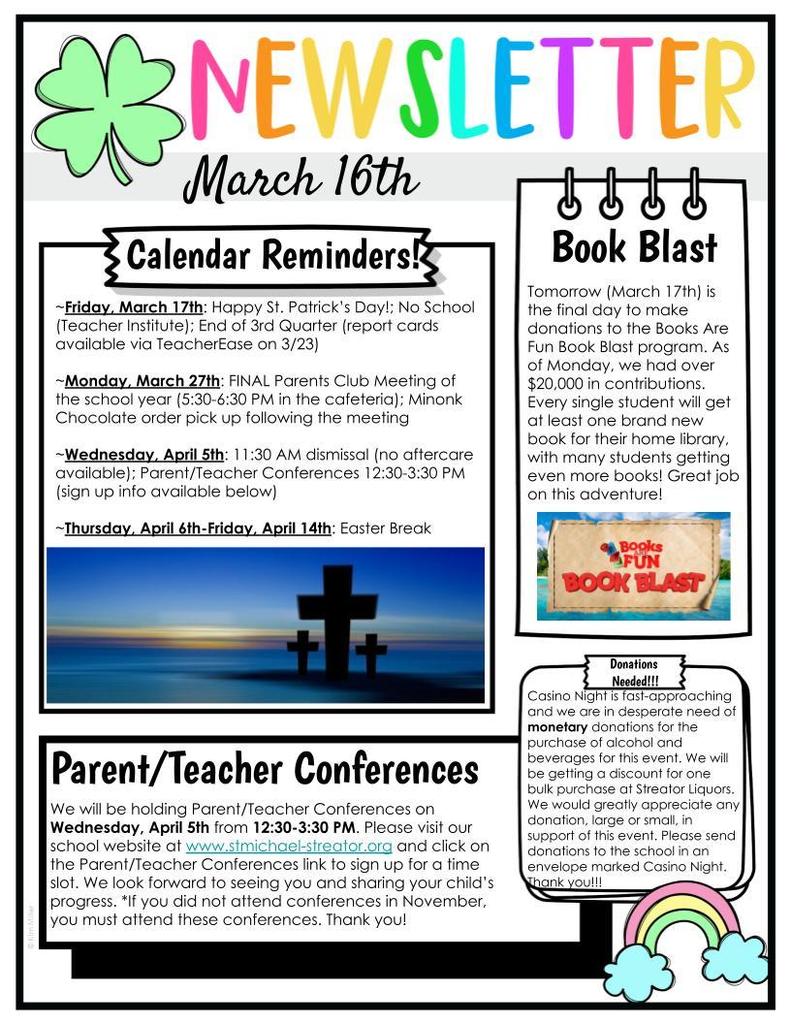 March 9 Newsletter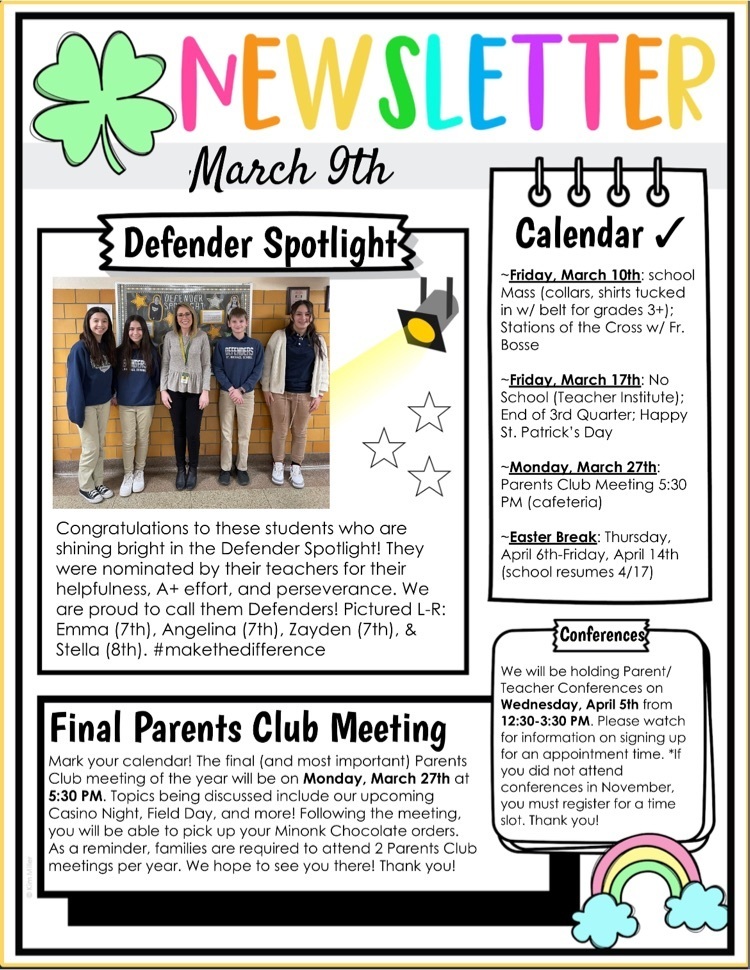 March 2 Newsletter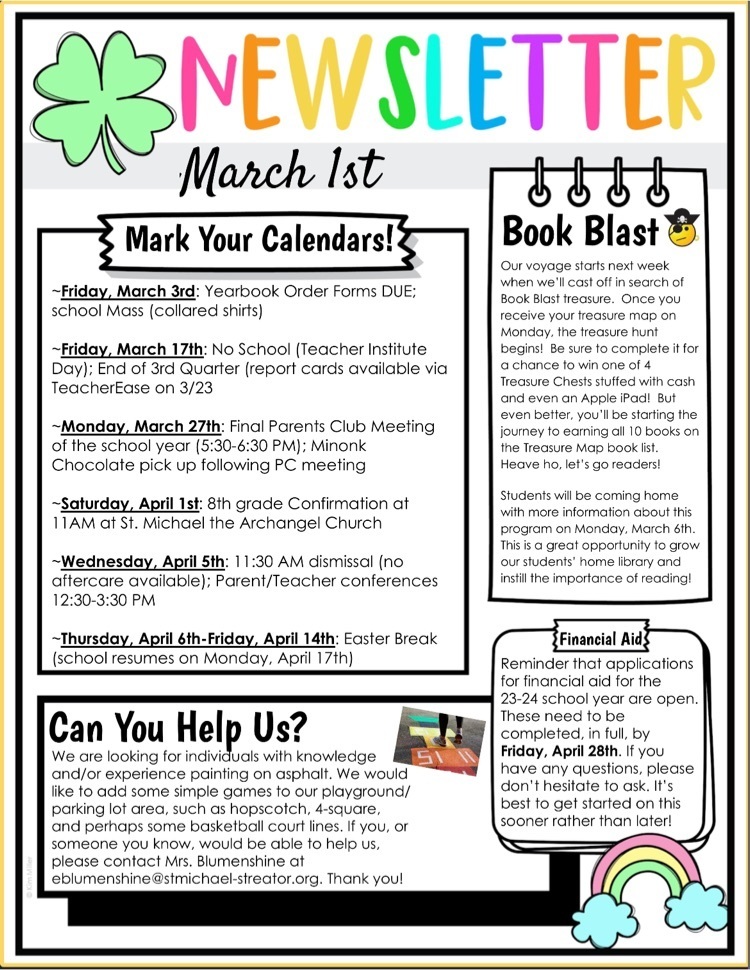 February 23 Newsletter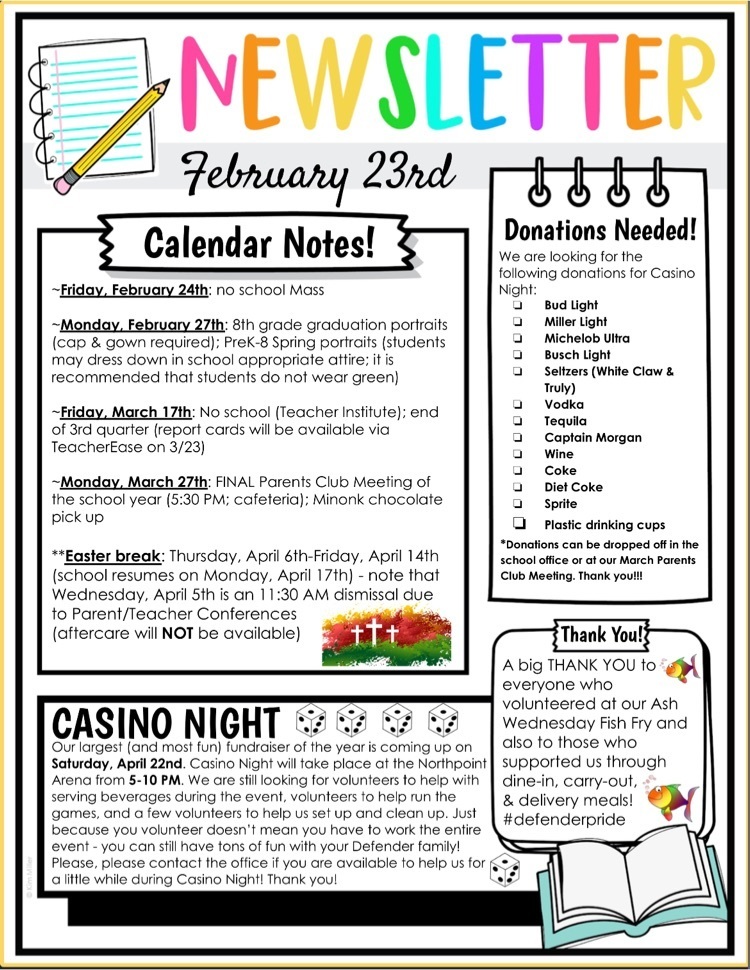 Let us cook dinner for you on this rainy evening! Join us for dine-in, carry-out, or delivery!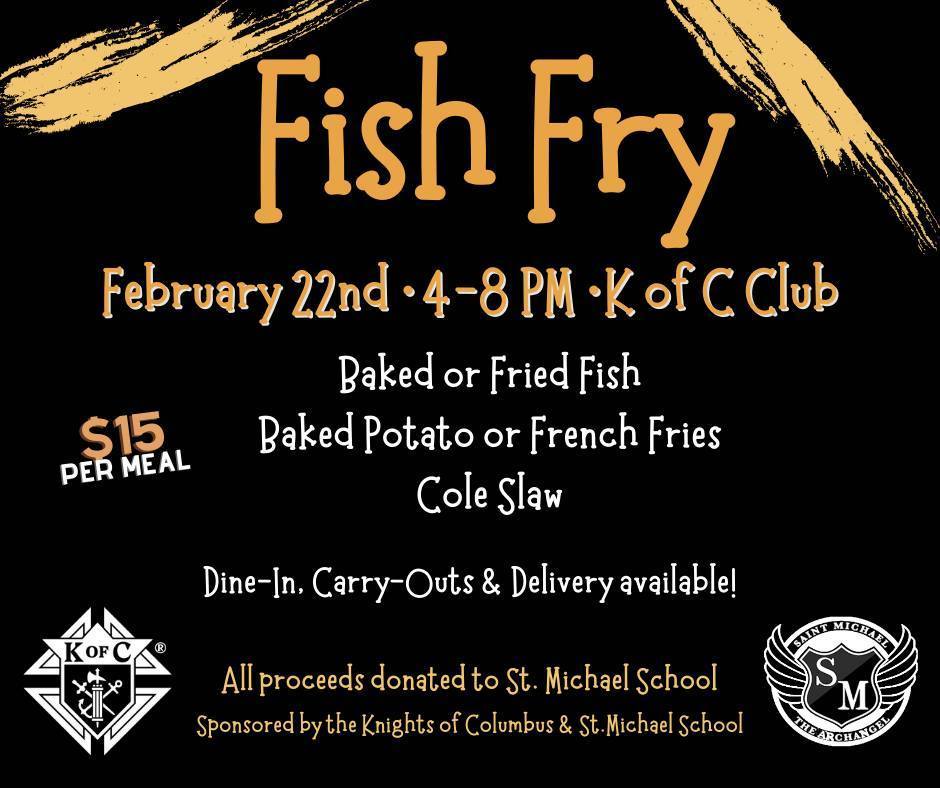 Reminder! We have dinner covered tomorrow night! For delivery, please call (815) 673-2900. We look forward to seeing you!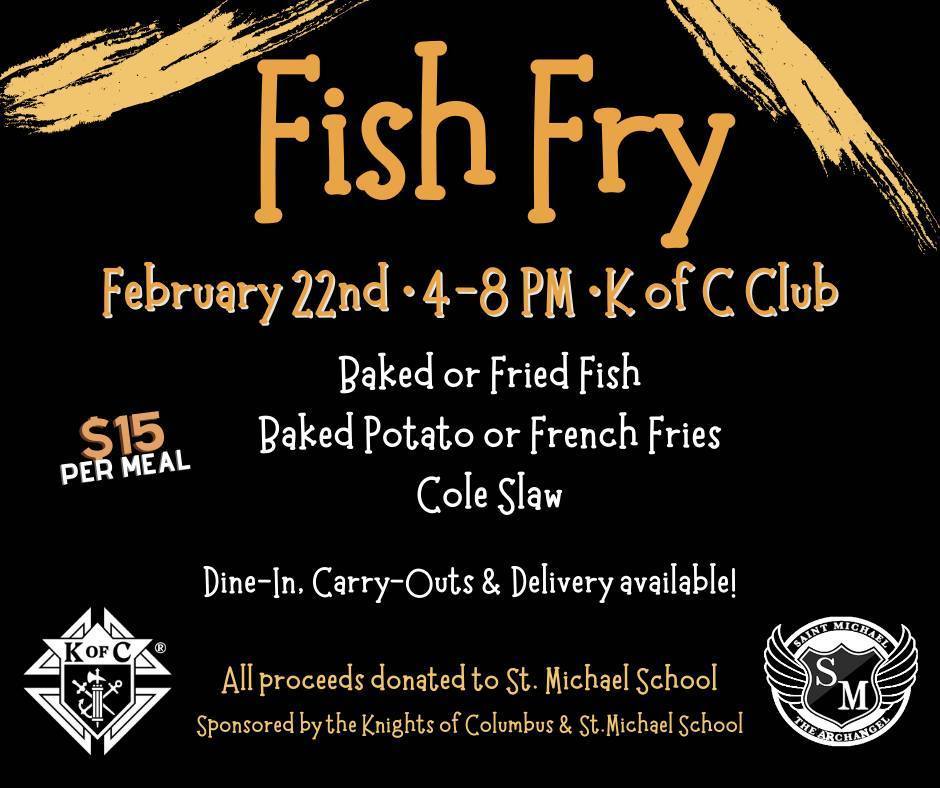 February 16 Newsletter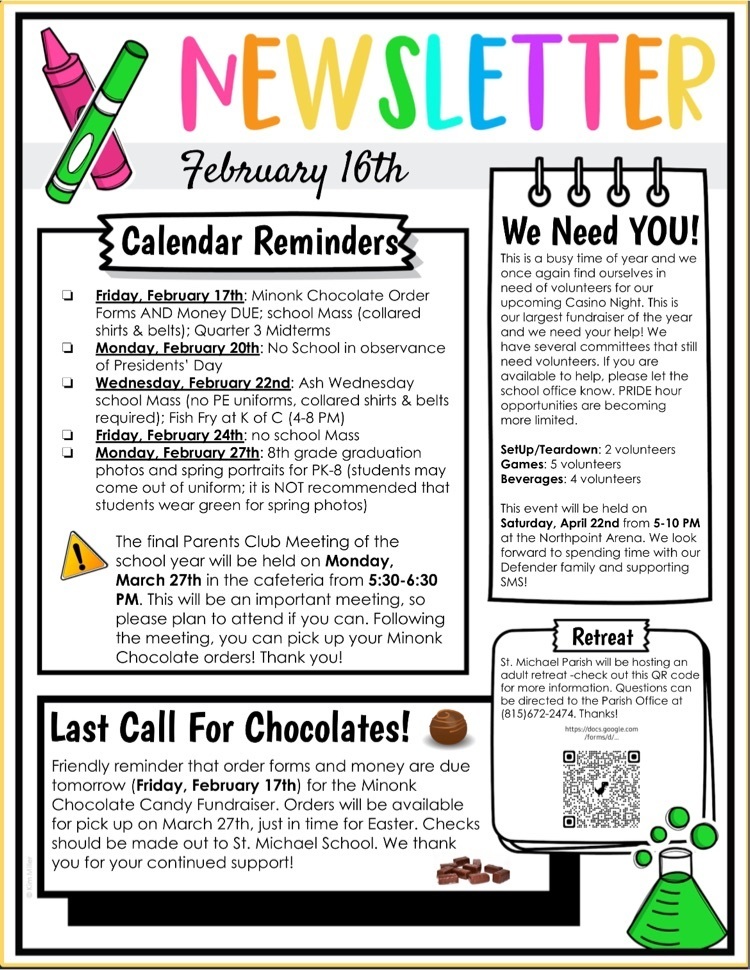 February 9 Newsletter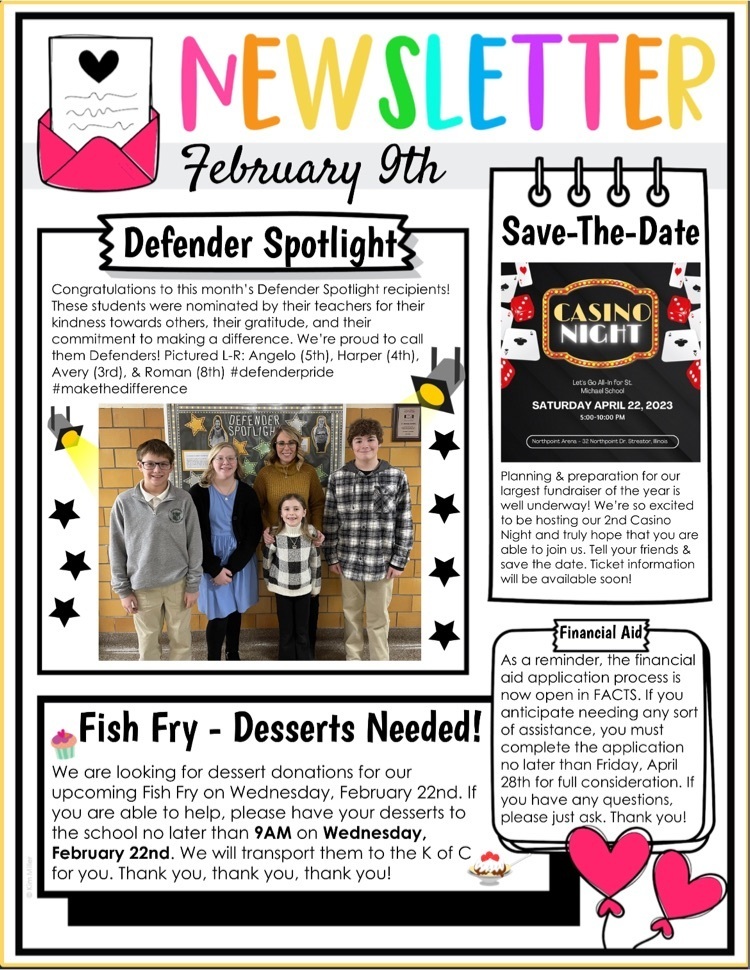 Save The Date ~ Spread The Word ~ Note The Time Change! We hope you can join us!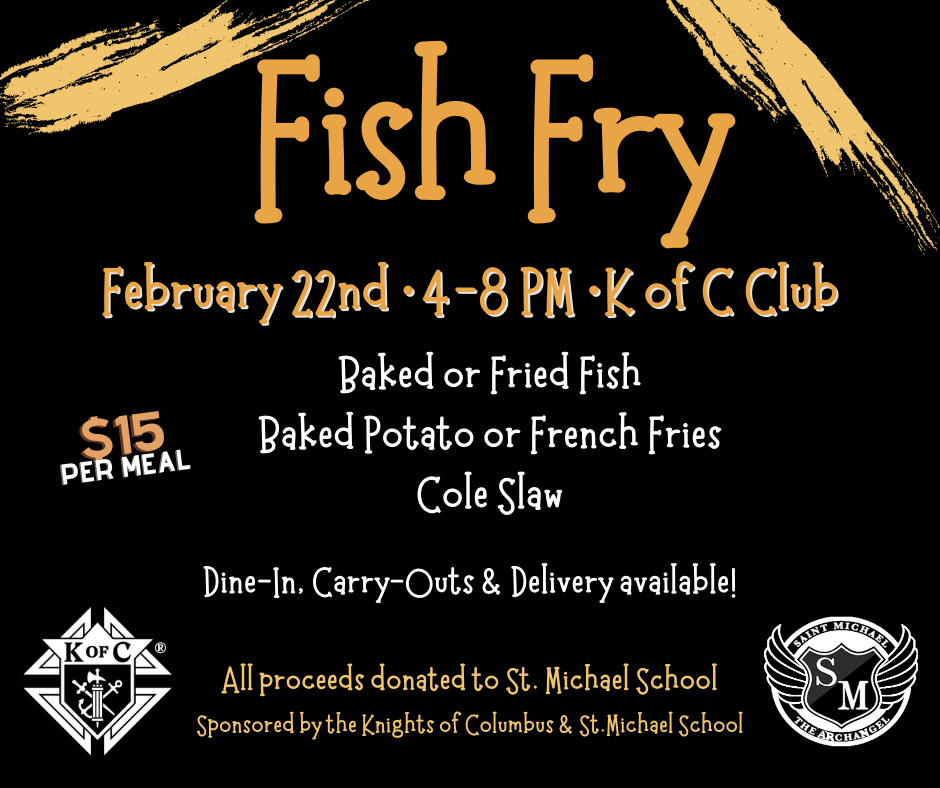 Save-The-Date for our upcoming Fish Fry! We hope you can join us!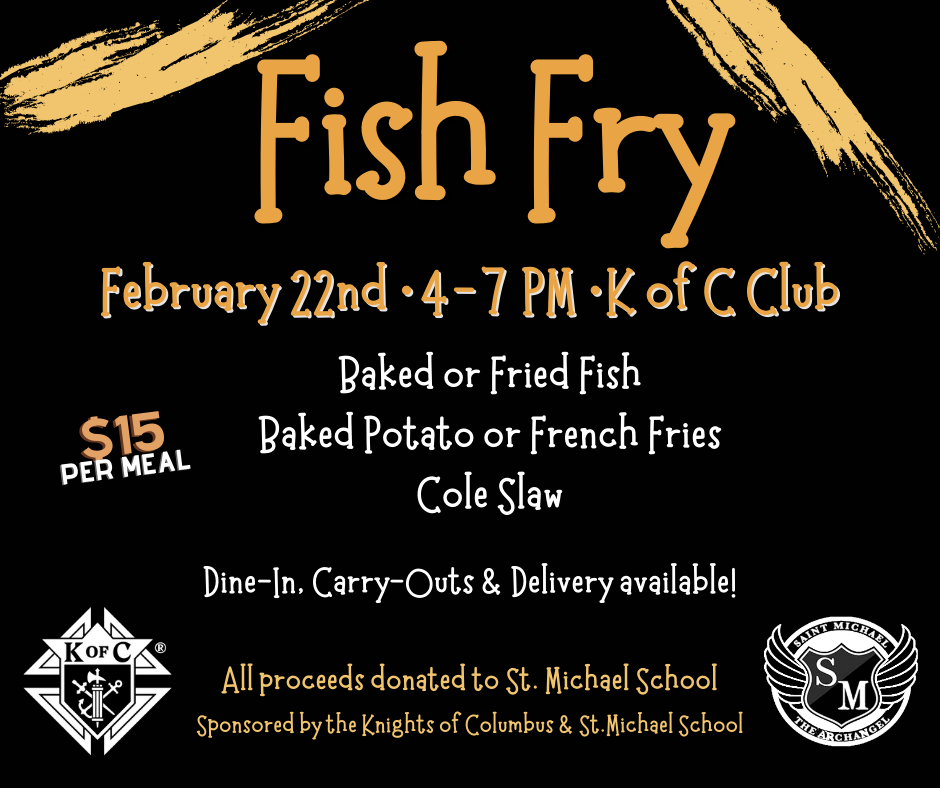 February 2nd Newsletter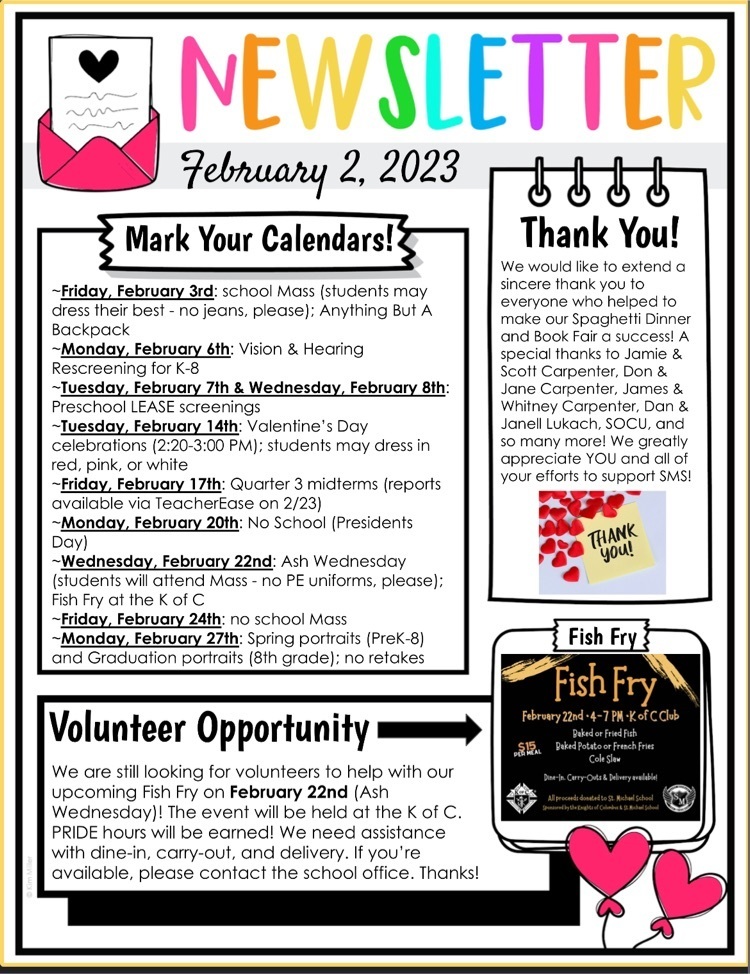 January 26 Newsletter