What a great way to spend Ash Wednesday! We hope you can join us!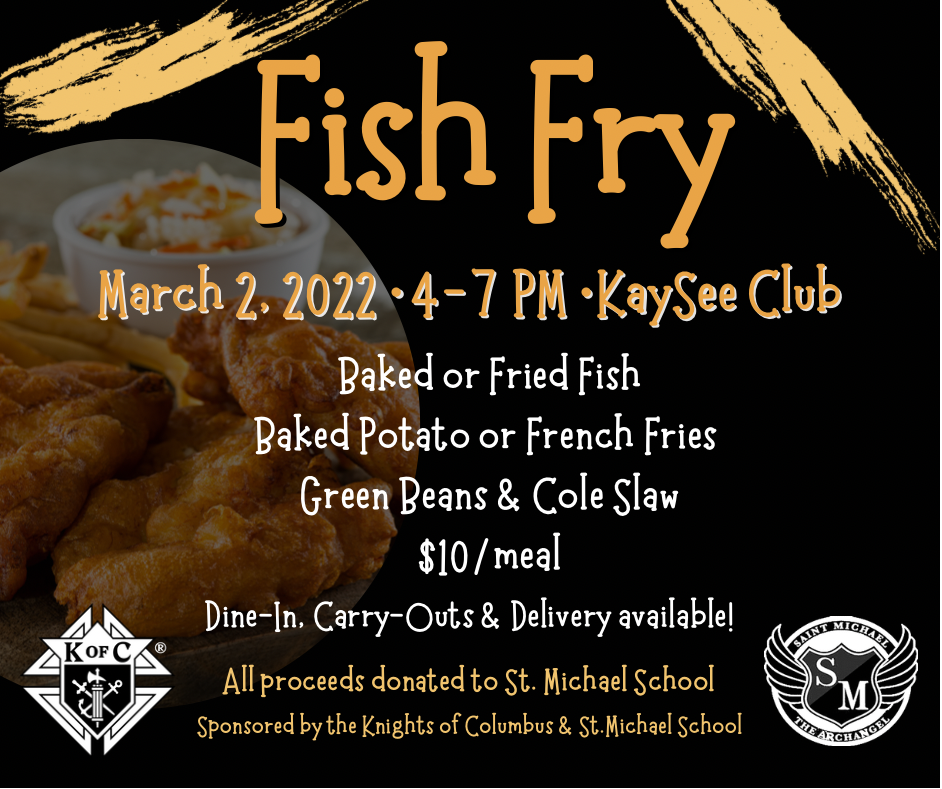 February 10 Newsletter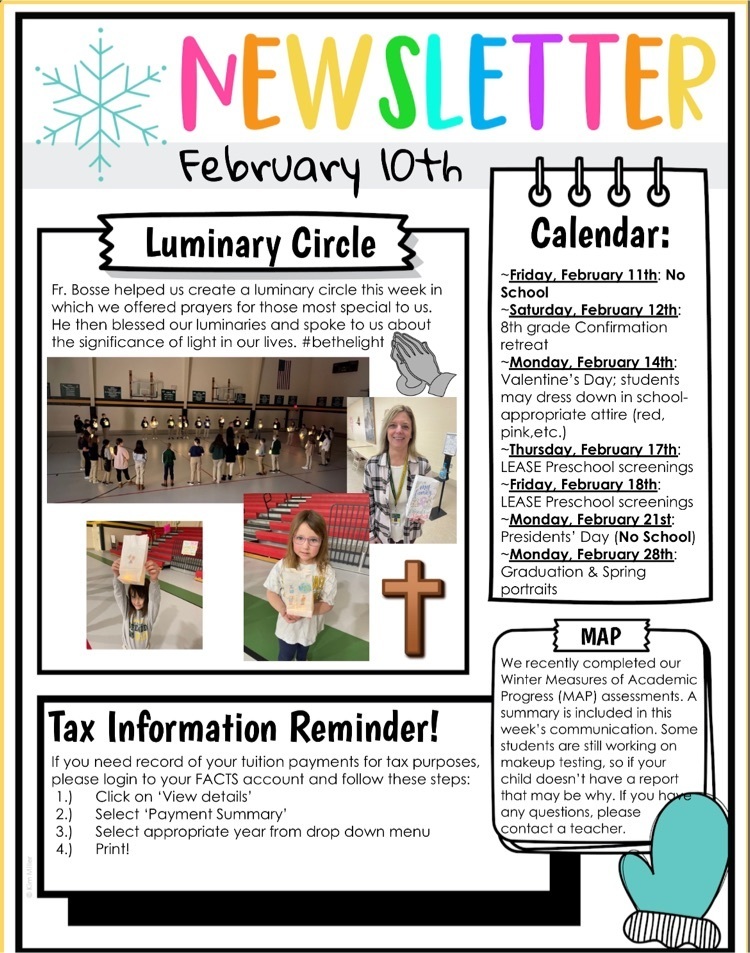 Feb. 3 Newsletter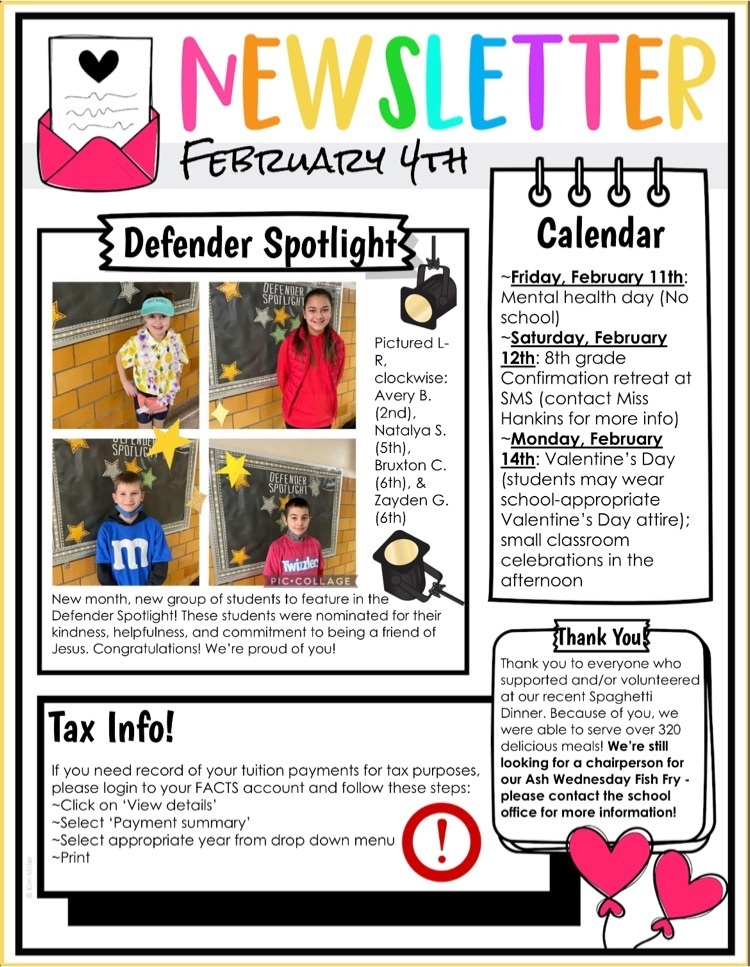 TONIGHT IS THE NIGHT! Stop by and grab dinner on this cold Monday ~ you won't regret it! We look forward to seeing you and thank you for your continued support!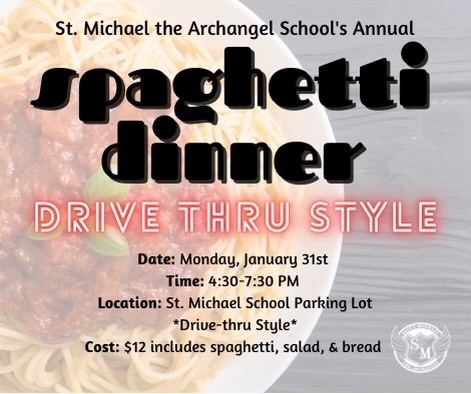 January 27 Newsletter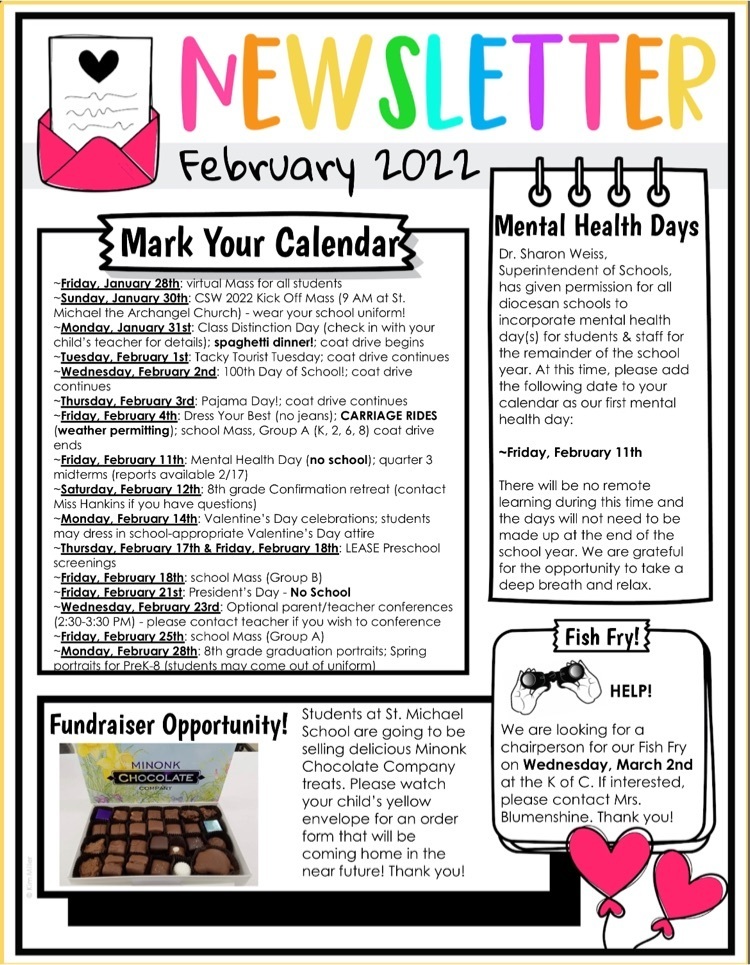 Our annual, and delicious, spaghetti dinner is just ONE WEEK away! Please consider joining us for this drive-thru, carry out event in celebration of Catholic Schools Week 2022. Hope to see you there!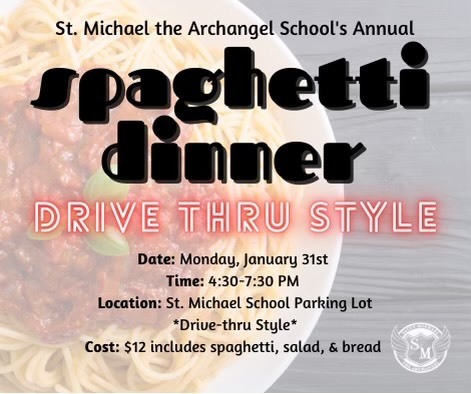 January 20th Newsletter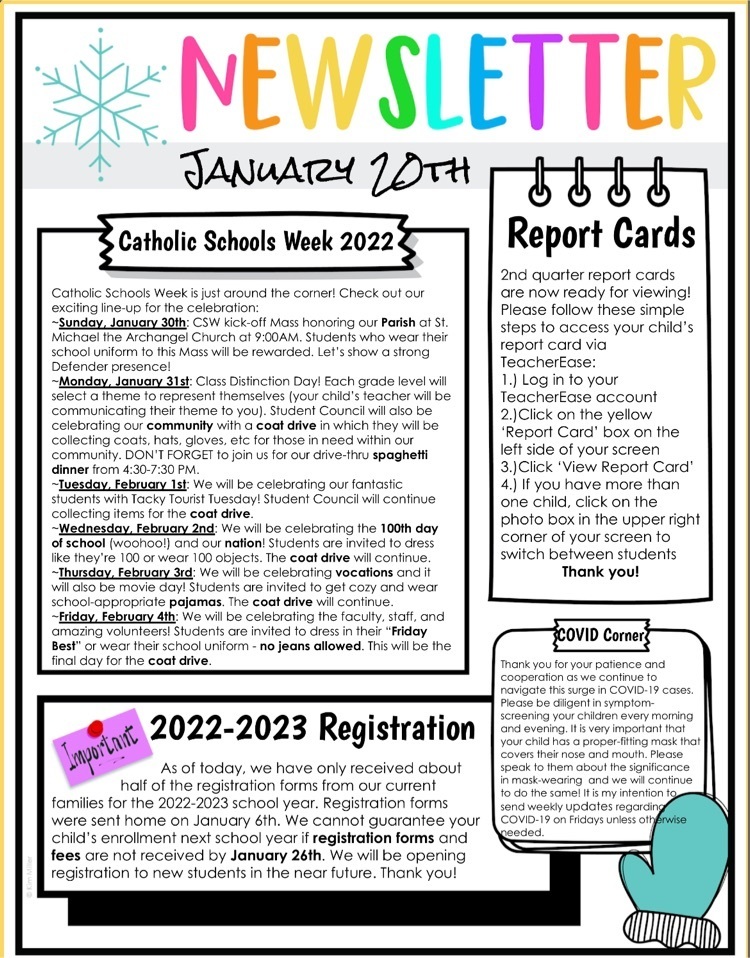 Mark your calendars and help us celebrate Catholic Schools Week 2022! We hope to see you on January 31st!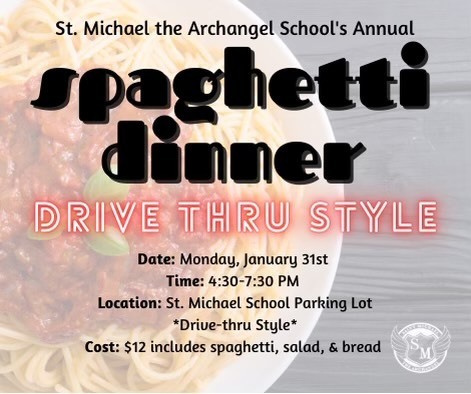 Jan. 13 Newsletter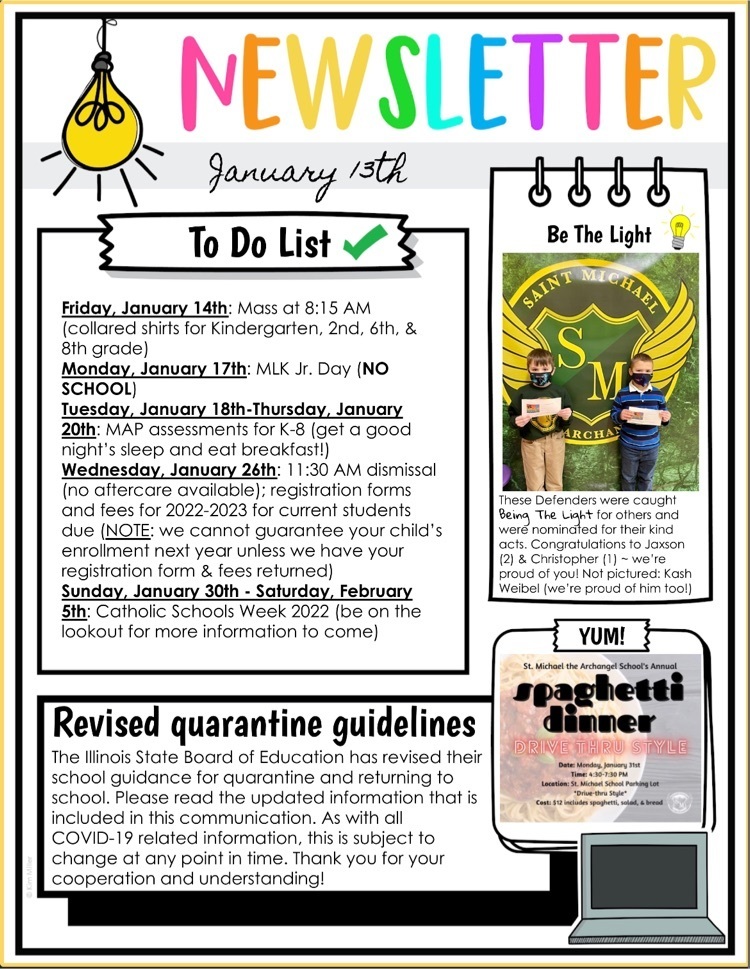 Mark your calendars and let us cook for YOU! Our annual spaghetti dinner is just around the corner ~ we hope to see you there!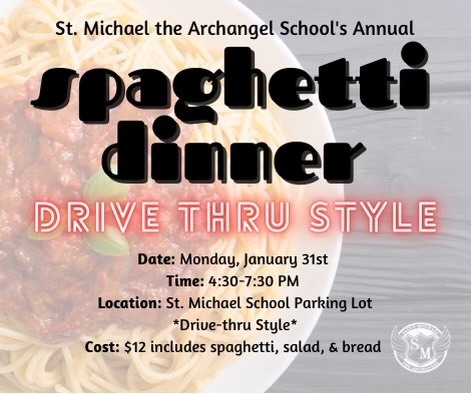 December 9th Newsletter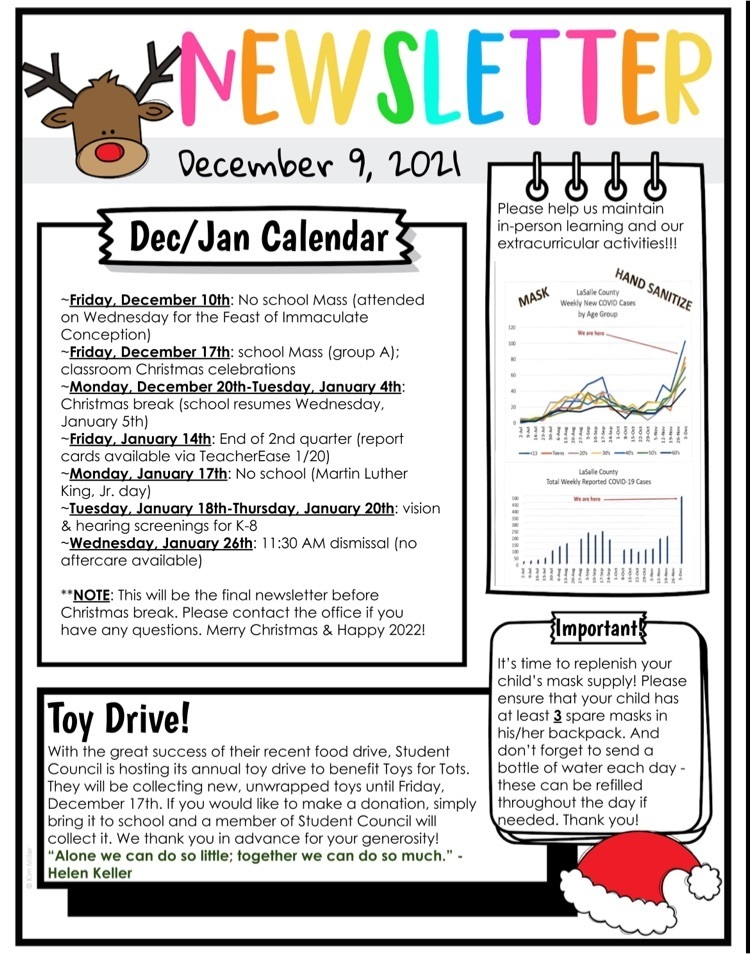 December 2nd Newsletter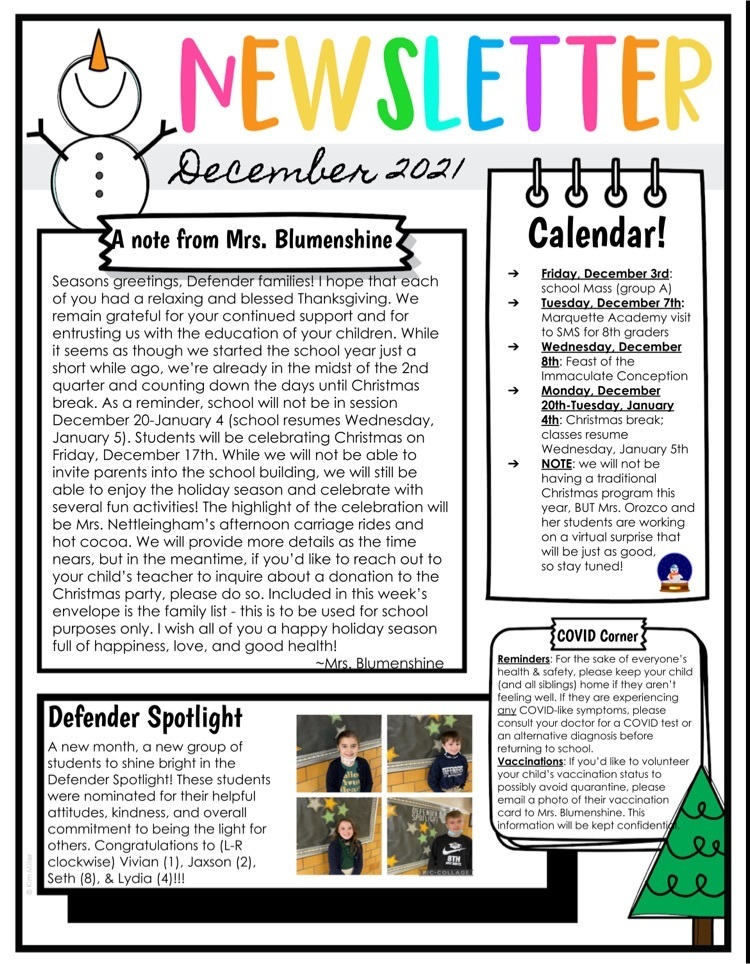 Good evening Defender families! Friendly reminder that tomorrow (Monday 11/22) is an 11:30 AM dismissal - aftercare will not be available). In-person parent/teacher conferences are tomorrow from 12:30-5:30 PM and virtual conferences are on Tuesday from 8 AM-12 PM. The link to register for parent/teacher conferences will expire tonight at 9 PM. Have a happy and blessed Thanksgiving!
It's a great day to be a Defender! For the past two weeks, students have been donating dry goods to our annual Student Council food drive. And today we were able to donate over 1,500 items to those in need in our local community. Way to go, Defenders! #bethelight #defenderpride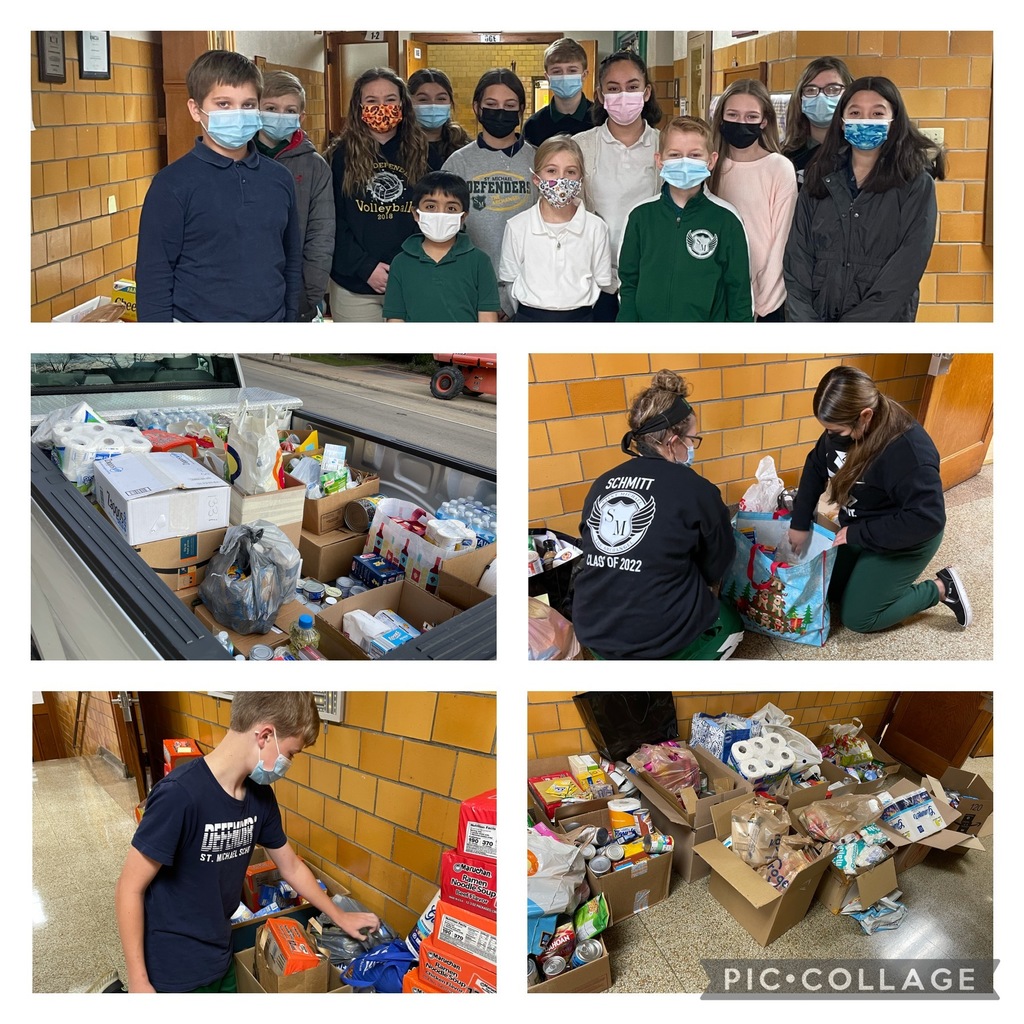 Tonight is TACO NIGHT! Drive thru and grab a delicious taco dinner while supporting St. Michael School. Please enter via Bloomington Street and exit via Park Street. Thank you!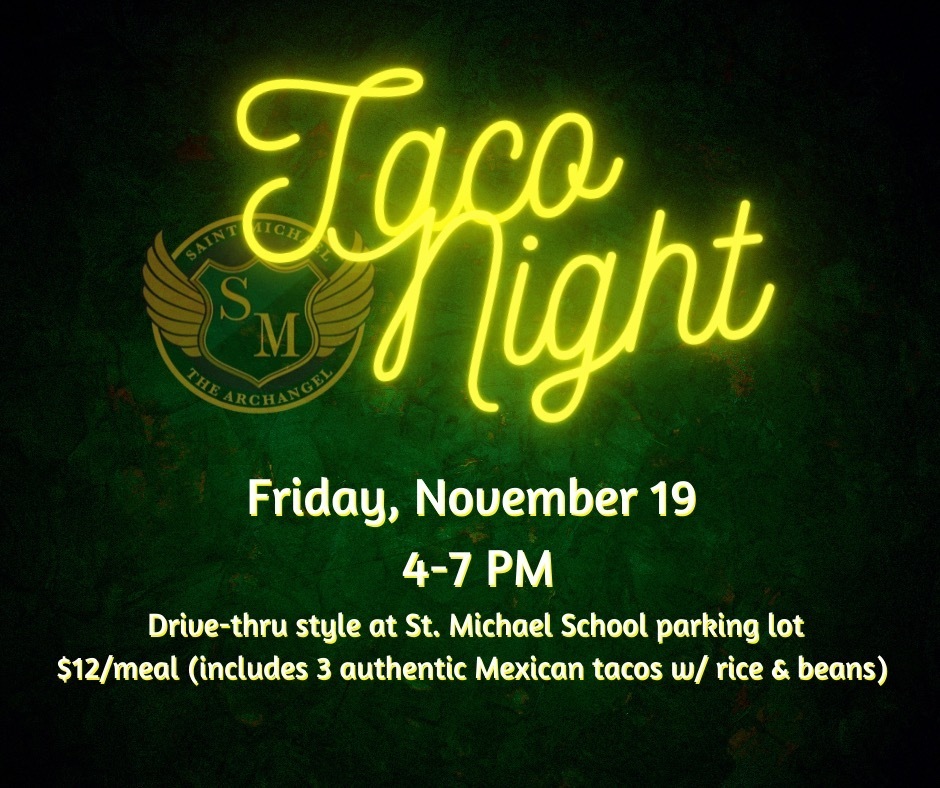 Let's TACO 'bout dinner on Friday ~ no need to cook, we've got it covered! We hope you can stop by and grab a delicious dinner between 4-7PM. Thank your for your continued support of St. Michael School!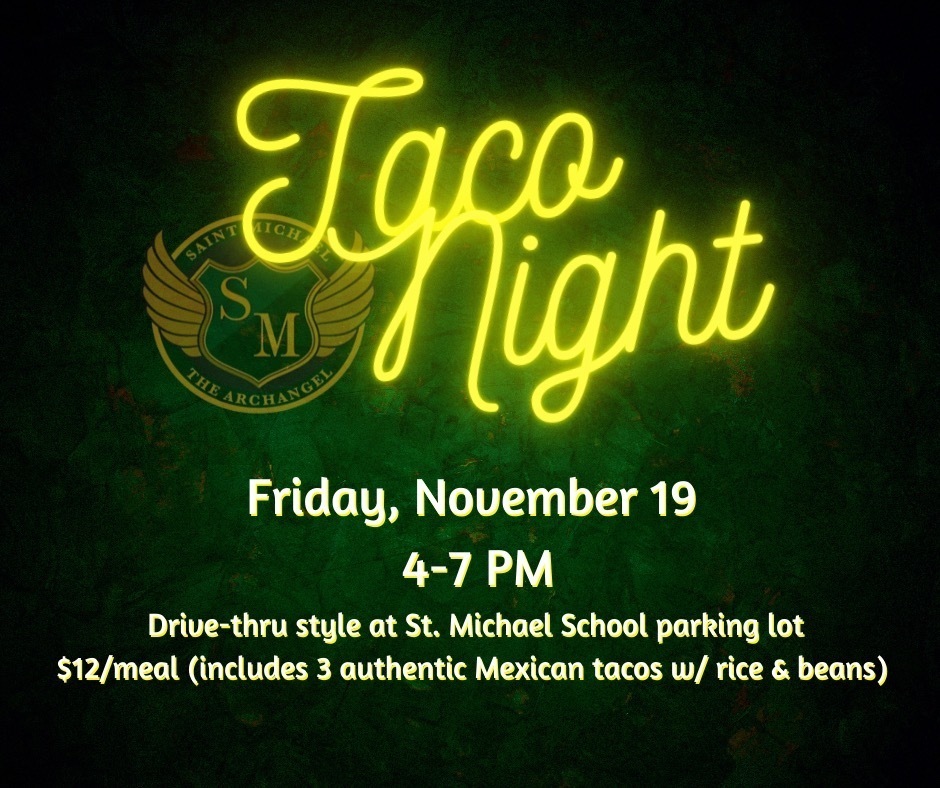 From St. Michael the Archangel School - THANK YOU, VETERANS! We're grateful for your service and sacrifice, today and always.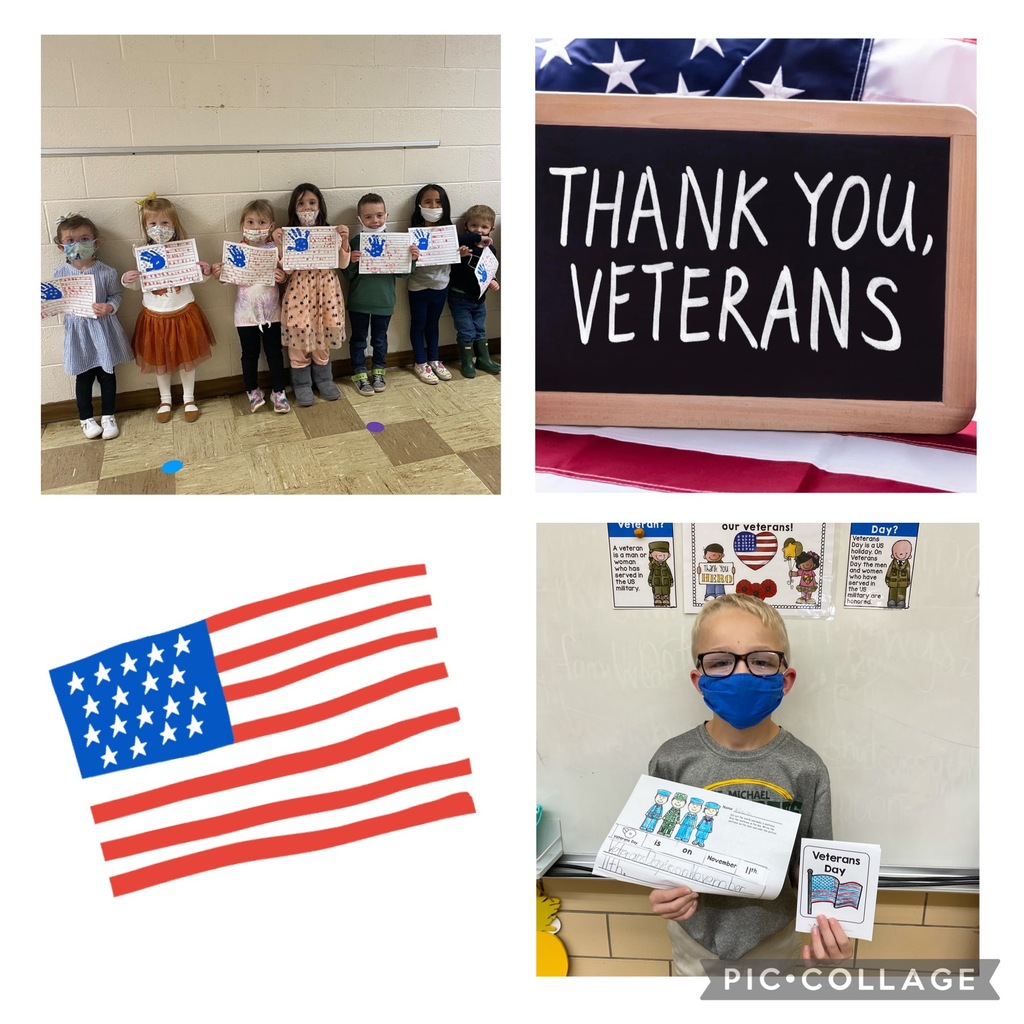 November 11th Newsletter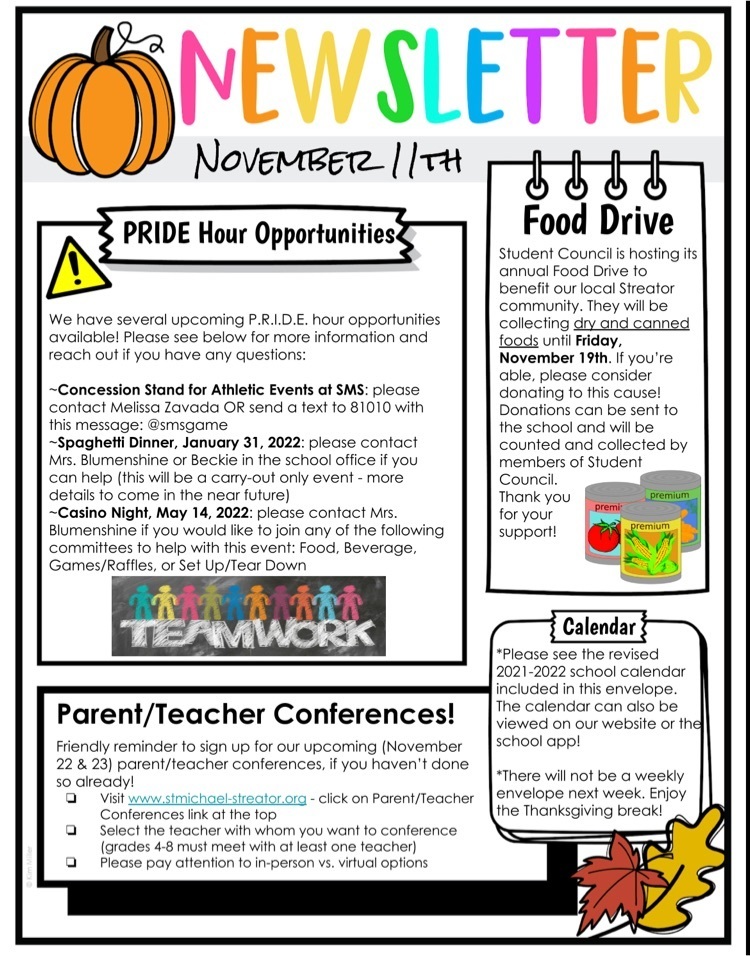 Taco Night - Round 2! Join us on Friday, November 19th for another delicious taco night...we'll be serving carry-out meals from 4-7PM. We hope to see you there!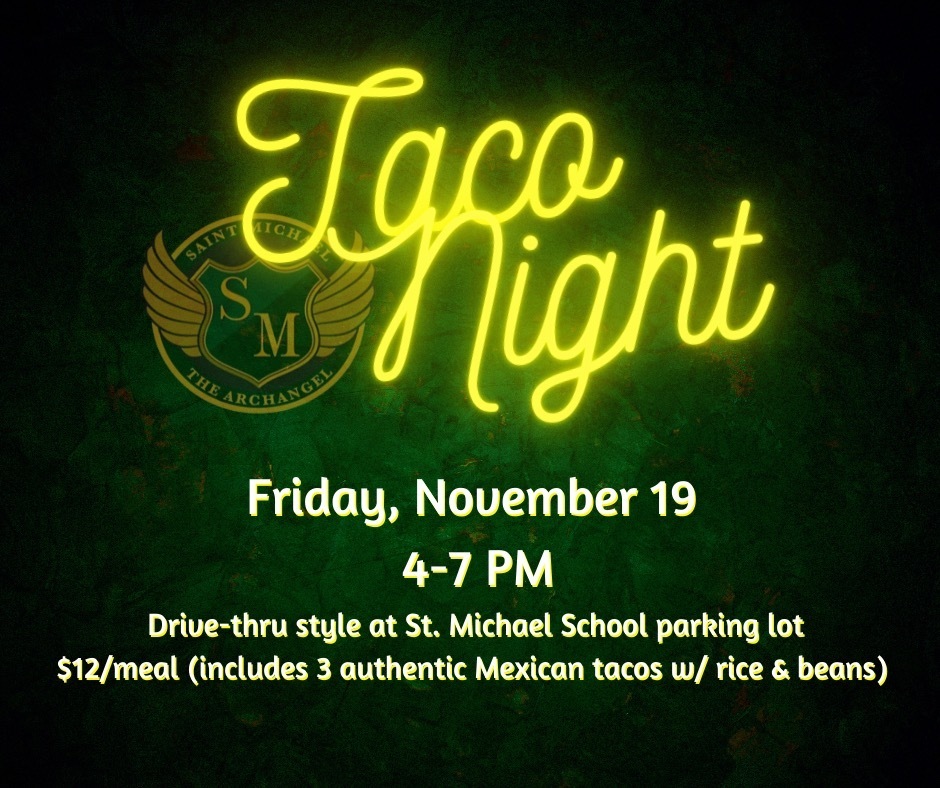 November 4th Newsletter